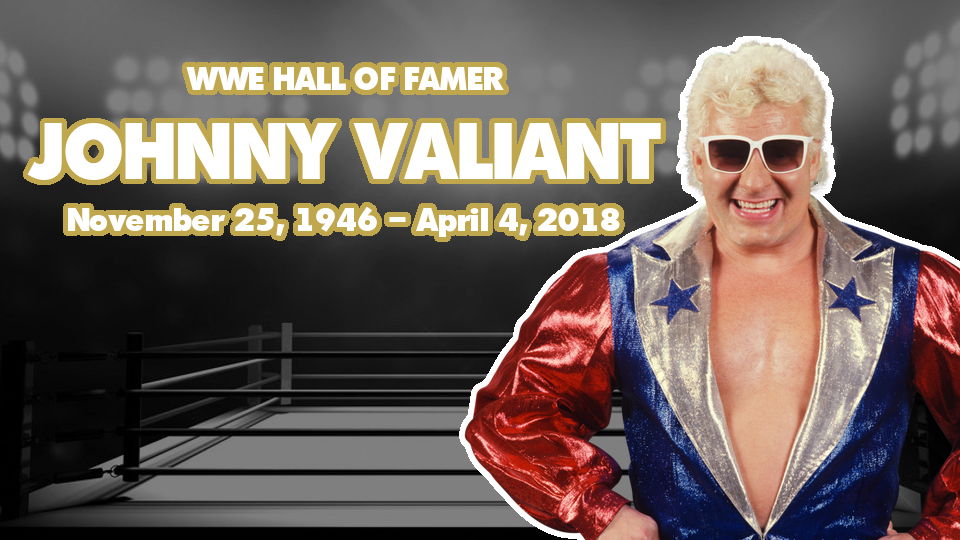 Thomas Sullivan, better known as WWE Hall of Famer 'Luscious' Johnny Valiant, died on Wednesday morning at the age of 71.
Sullivan was hit by a truck while crossing a busy road in Ross Township, PA. He was taken to a local hospital where he was pronounced dead.
WWE is saddened to learn that WWE Hall of Famer "Luscious" Johnny Valiant reportedly passed away this morning at the age of 71. https://t.co/vNfhyVo3Pb

— WWE (@WWE) April 5, 2018
Sullivan was best known for his work in the '70s and '80s as 'Lucious' Johnny Valiant, winning Tag Team Championships both in the NWA and the WWE alongside his "brothers" Jimmy and Jerry Valiant. He later transitioned away from in-ring work, managing Hulk Hogan and Brutus Beefcake in the AWA and WWE respectively as well as appearing at each of the first three WrestleManias.
Alongside Jimmy Valiant, Sullivan was inducted into the WWE Hall of Fame by Owen Hart and Davey Boy Smith as part of the class of 1996.
We here at WrestleTalk.com extend our deepest condolences to the family and friends of Thomas Sullivan.