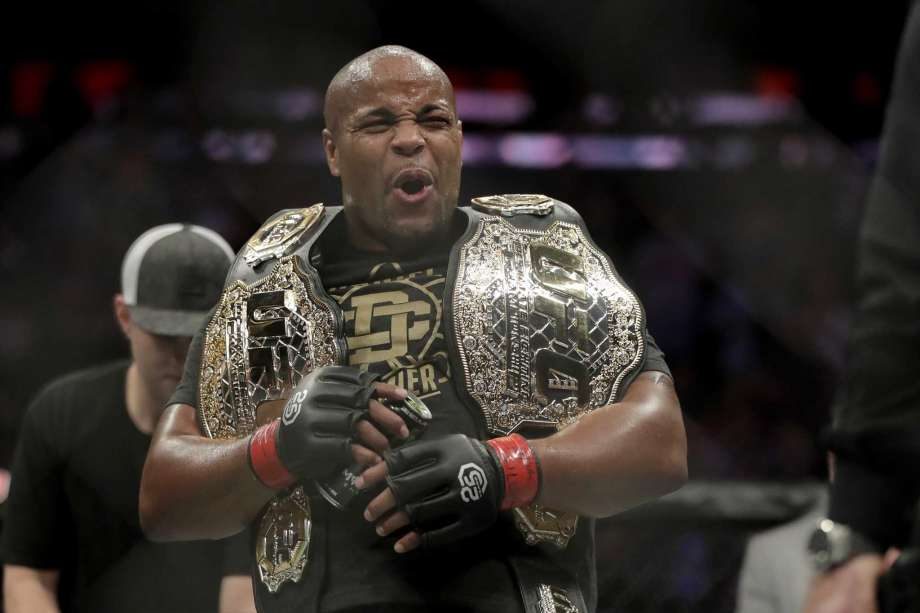 Two-time WWE Hall of Famer Booker T claimed that former UFC Heavyweight Champion Daniel Cormier wouldn't be able to hang for more than two seconds with him on a workout.
The former World Heavyweight Champion recently took to his podcast to speak about Cormier once again, addressing comments the UFC legend made during his appearance on Ariel Helwani's ESPN show:
"They are talking about me and my gloves? I don't see Daniel Cormier taking his shirt off. He has a flannel shirt on right and it's probably 80 degrees and he has it buttoned up to his neck. Are you kidding me? Look at these guys. They are talking about their ESPN. Did you see that set? It looks like they are sitting in the basement with a spotlight on them or something but it doesn't look that professional. To me, The Hall of Fame is a real show where people get real content.

"We aren't kissing nobody's behind on this show. We are not trying to bring in guests like Daniel Cormier and if they don't like what we say, we don't have to bow down like them. Conor McGregor made Ariel Helwani look like a little girl. A 10 year old girl at that. Ariel Helwani was literally shaking asking the questions to Conor McGregor. I'm like, look bro, this is real talk right here. If you have something to say to me, say it in person or you can say it on Zoom.

"I challenge Daniel Cormier since he's talking now to get in the gym and work out with me and he couldn't hang 2 seconds. He couldn't match me in pound for pound in any form of the gym other than probably MMA. As far as working out goes and as far as staying in shape and can take their shirt off because the ladies love it when they can look at a real man and say, oh my God, good God, look at that. That's what they say when I take my shirt off still now at 55. Daniel Cormier, I challenge you to a shirtless contest just to show the world who's who and who's the real man as far as that goes. As far as it's over? It's not over until I say it's over. Step inside the Hall of Fame and let somebody ask you real questions, not somebody that's going to be perhaps in Vince McMahon's kiss my ass club."
This all comes after Booker T recently took to his podcast to share his unhappiness with people from outside of WWE, like Daniel Cormier, trying to book themselves into matches with Brock Lesnar in interviews. You can read more about that by clicking here.
Thanks to WrestlingNews.co for the transcription.