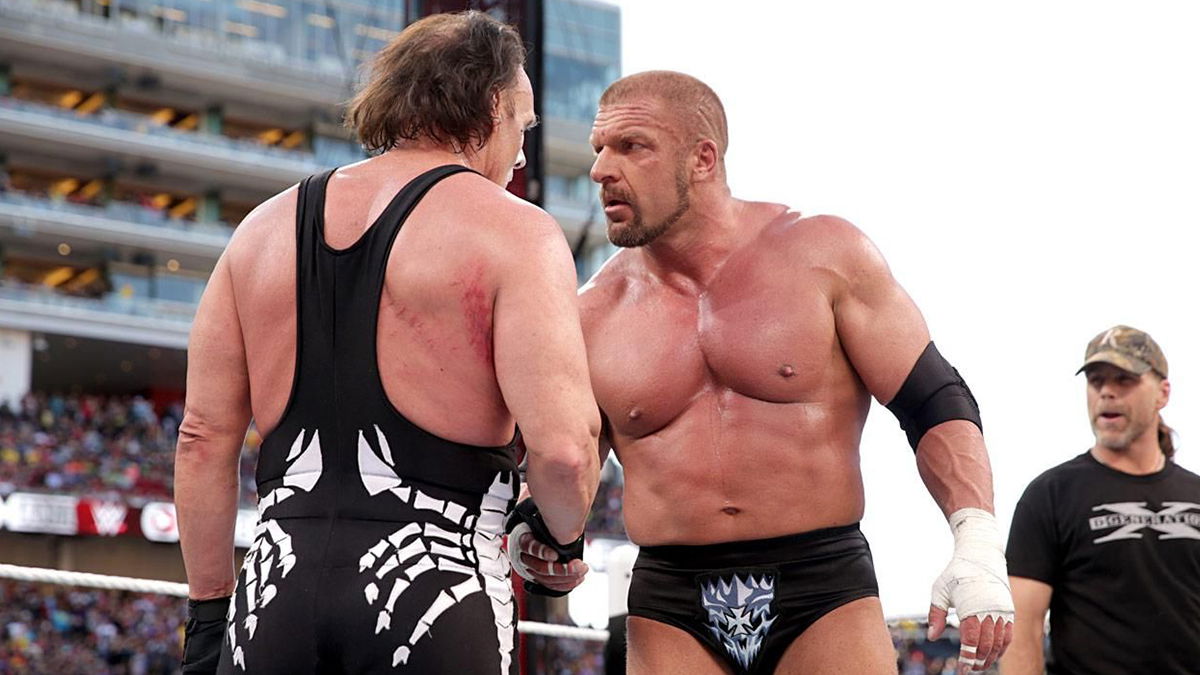 Triple H has had a number of WrestleMania matches end in questionable fashion. The most recent of which being his match at WrestleMania 31 against Sting.
Now, WWE Hall of Famer Booker T has given his thoughts on the result, saying Triple H should have lost the match. Here is the quote from a recent edition of the Hall of Fame podcast, courtesy of Sportskeeda:
"I think so. [Sting's loss on debut was a mistake] I think Sting, you know, he had so much to offer even though we were behind the curve as far as how much time we still had with Sting. We all know that. But, I'm just one of those guys – I'm thinking from a promoter's standpoint – if we can get something out of this guy, let's do it. Let's do it right now. It's just like when The Rock'n'Roll Express came to Houston and one of our tag teams couldn't make it.

And The Rock'n'Roll Express, they were there, and they were just there to be the honorary tag team just to give out the trophy. But they said, 'Man, you guys are down a tag team, we are willing to be in the tournament.' Me, as a promoter, I'm like, 'The Rock'n'Roll Express is in the tournament, they're gotta win it.' Just for the nostalgia purpose, 'Man, if we can get six months out of this… Boom, we can get six months…' That's the way I'm thinking, we could have got six months out of Sting."
Booker T knows a thing or two about WrestleMania matches with Triple H with questionable finishes. Many point to their WrestleMania XIX match as one of the worst booking decisions in WWE history.
What are your thoughts on the above story? Let us know in the comments on Twitter or Facebook.