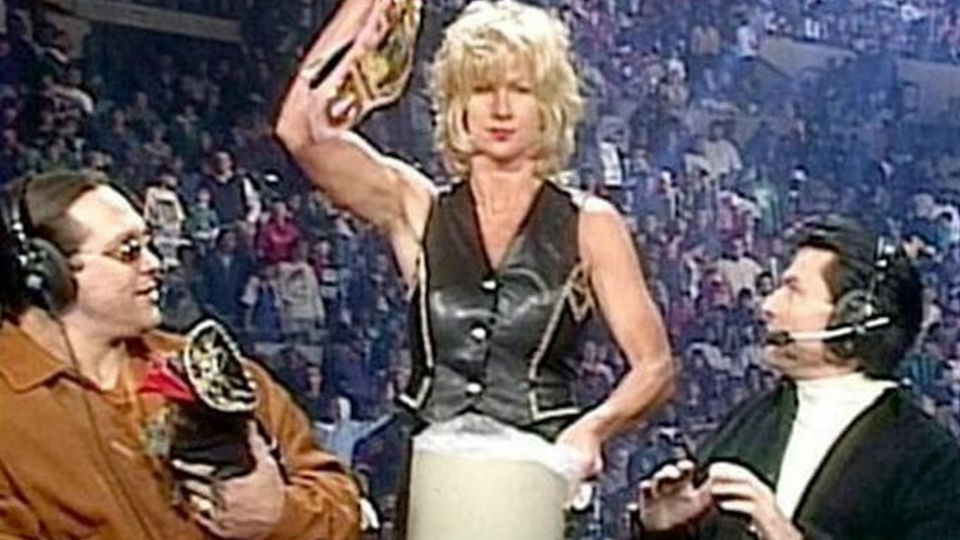 WWE Hall of Famer Alundra Blayze was one of the most influential women of the Monday Night War. She is often remembered for taking the WWF Women's Championship onto WCW Nitro and throwing it in the trash.
Now, Blayze (AKA Madusa) has opened up about WCW's handling of their women's division. In short, she does not believe the company utilized them properly. Here is the quote from her appearance on The Bump, courtesy of Wrestle Zone:
"WCW did not utilize the women fully. I mean, we were in an era at a time that it just didn't happen. I was pushing for more and more and more for women, and let me tell you, it was difficult.

But I did not give up. I did not take no for an answer and I found another way respectfully. However, I got a lot of pushback and I feel that, they thought they did the best they could. But I also saw the other alternative; well if Japan is doing this, why in the hell can't we?"
Alundra Blayze was inducted into the WWE Hall of Fame in 2015 where she retrieved the WWF Women's Title from a trash can. Full circle really.
What are your thoughts on the above story? Let us know in the comments on Twitter or Facebook.