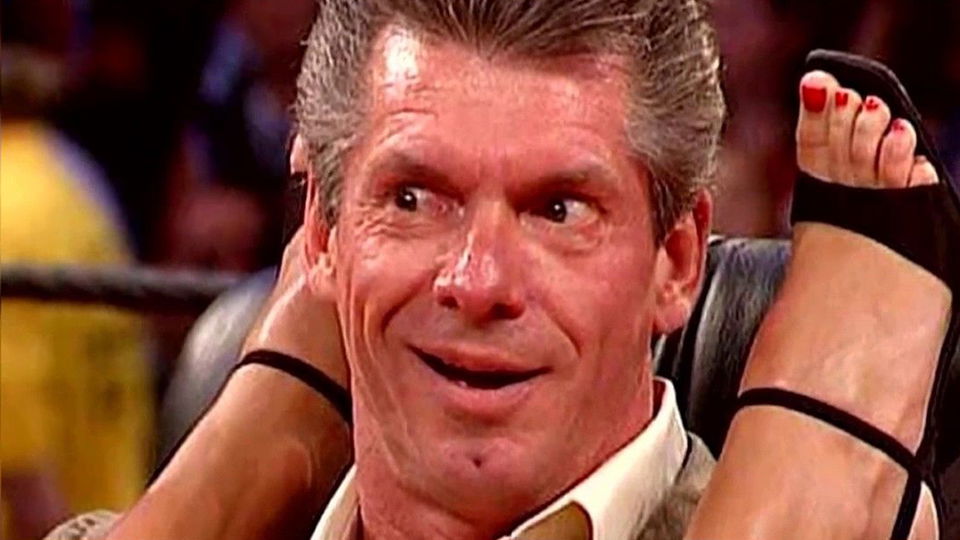 Vince McMahon has undoubtedly seen more strange things than most people as a result of running WWE. However, the testicles of an Olympic Gold Medalist may rank near the top.
On his recent appearance on Broken Skull Sessions with Steve Austin, WWE Hall of Famer Kurt Angle told the story of presenting his groin and testicles to Vince McMahon to show the severity of an injury. Here is the quote, courtesy of Fightful:
"The day before I quit, I went into a production meeting. I walked up to the front of the meeting where Vince and the other people were. I pulled my pants down to my knees. Balls are showing, big black and blue marks all across my groin area, all the way down my hamstring, up to my groin and up to my stomach. I tore three muscles the night before at a house show. That night for Raw, I was supposed to do a triple threat ladder match and I walked in and I just wanted to show Vince to see what's going on and why I'm so unhappy.

I went into that meeting, my ass is showing to the people in the back. I mean, I literally walked in there and [dropped my pants]. He's like, 'Whoa. I guess you want to talk?' I said yeah. He's like, 'Okay, come in my office.' I said, 'Not here. I need to talk to you in Stamford, at the headquarters.' He said, 'All right, set it up we'll meet this week' and that was it. That's when I had the meeting,"
Angle left WWE in 2006 when injuries and personal problems continued to grow and distract from his work. He later returned to WWE in 2017 after a lengthy run in TNA Wrestling.
What do you think of this Kurt Angle story? Let us know on Twitter!