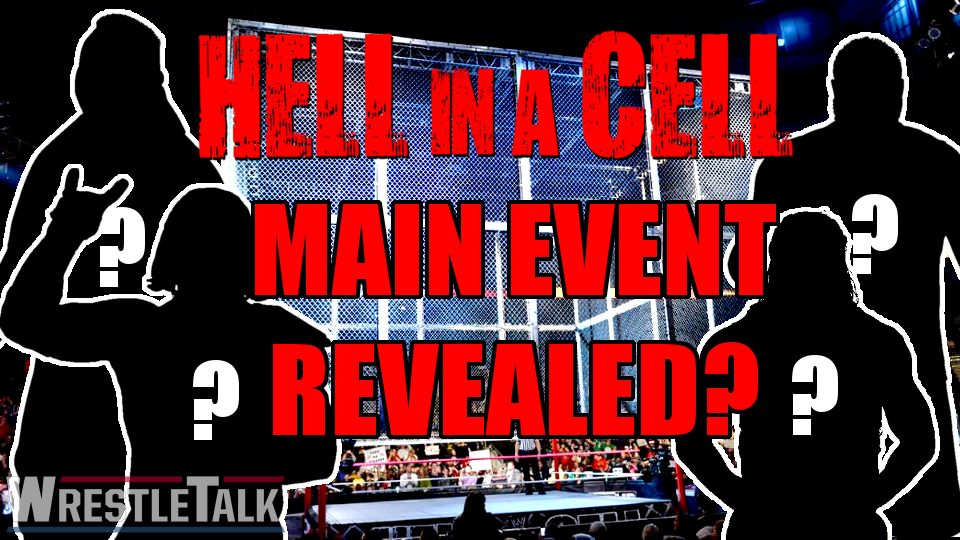 On June 26, Pro Wrestling Sheet's Austin Kellerman posted an intriguing image to his Twitter account. The post showed a potential match card for the WWE Hell In A Cell pay-per-view this September. It was a press release from the AT&T Center in San Antonio, TX where the event will be hosted.
On the card were two huge matches. One was Roman Reigns vs. Kevin Owens – a possible Raw main event. The other was a WWE Championship match between current title-holder AJ Styles and challenger Samoa Joe.
https://twitter.com/AKonWrestling/status/1011644079434883072
Kellerman has since updated his report by posting another image taken from a commercial that aired in Central/South Texas during last night's episode of Raw. The still further confirms the original story as it depicts a promo image for the Styles vs. Joe match.
https://twitter.com/AKonWrestling/status/1013999702130425856
To many, this is a dream come true as Styles and Joe are arguably two of the hottest talents in the company right now – if not the world – and both share a storied past in WWE's long-time rival promotion, TNA. Seeing the two industry veterans battle it out over the WWE Championship will be historic. It does, however, cheapen any title defenses Styles has until then. The card is subject to change of course. Let's just hope that this time it doesn't.
What's slightly more interesting is the Reigns vs. Owens matchup. Despite the title not being advertised, will this be for the WWE Universal Championship if Reigns can finally dethrone Brock Lesnar? Or will this just be another Raw main event filler while the 'Beast' puts his feet up?
Are you excited to see Styles vs. Joe at Hell In A Cell? Will the WWE Universal Championship finally be defended? Let us know in the comments below or on Twitter here. You can also join us on Discord to chat with Oli, Luke, the magazine team, the website writers and each other here!