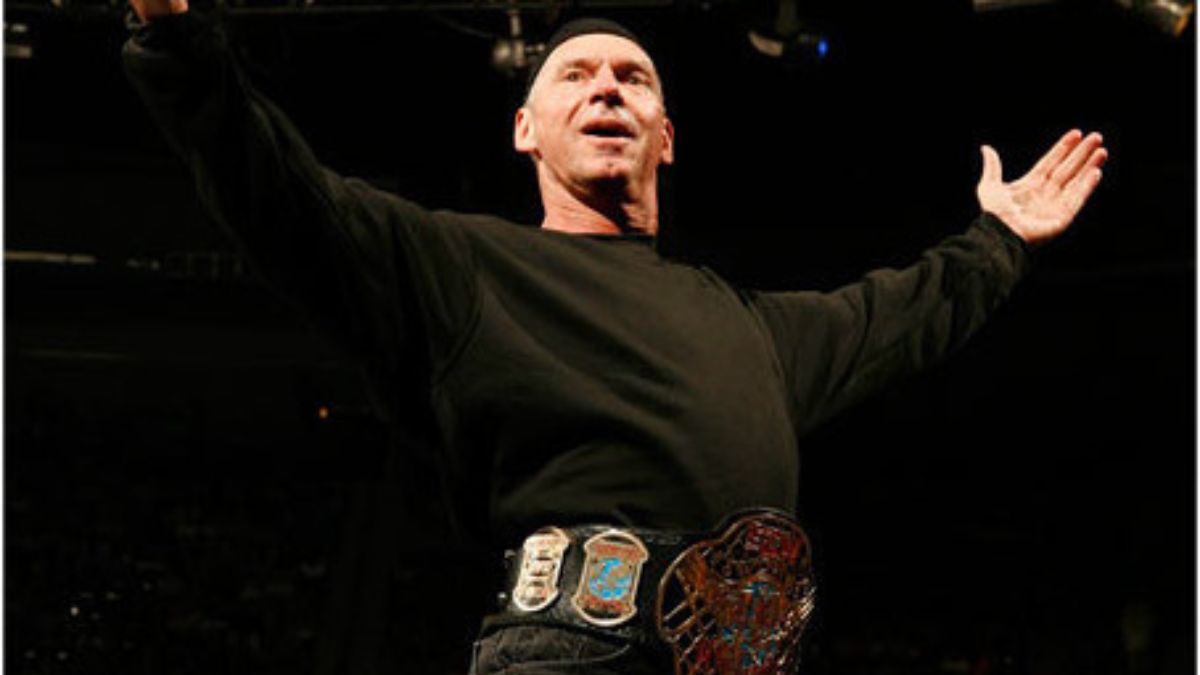 A WWE Hall of Famer has reflected on Vince McMahon winning the ECW Championship.
During his 2007 feud with Bobby Lashley, WWE Executive Chairman Vince McMahon pinned the star to become the ECW Champion. One WWE legend who has an undeniable connection to Extreme Championship Wrestling is Rob Van Dam.
Speaking with Steve Fall of Wrestling News, RVD was asked for his thoughts on Vince McMahon reviving the ECW brand back in 2006. He said:
"I have a very balanced feeling on that because I have pros and cons that I feel. At the time, especially when I was in that competitive state of mind of being in the dressing room and feeling like the writers are just, you know, f***ing with me."
"You got through all this stuff when you're right in there. For me, totally different state of mind that I have now with this happy time in my life."
Looking back on the reviving of the brand and feeling that Vince McMahon wanted to kill the extreme concept, Van Dam said:
"So at the time, I really looked at it defensively from ECW. You know, I thought he's making a mockery of ECW. I thought he might have even brought ECW back just to destroy it because he didn't like the fans chanting EC Dub."
"He took credit for it, so he trained them to chant EC Dub during the shows by putting out the ECW DVD. Then I was like, Wow, man, this dude's crazy."
Describing the lack of effort put into making the ECW brand feel like it mattered, RVD stated:
"Maybe he brought it back just to completely wipe out the extreme theme to it, and they did completely wipe out the extreme theme to it. So it was like, you know, just like any other show except they put way less into it."
"Way less budget, way less advertising. The house shows at that time, you know, we're just the old ECW crappy arenas from the mid 90s."
"We would sometimes film after SmackDown on the SmackDown night, and there was some kind of weird way that we were getting paid off a split of their gate which really wasn't fair. In the end, you know, supposedly all the numbers ironed out, whatever."
Rob Van Dam continued on to reflect on Vince McMahon's durag look and winning the ECW Title, saying:
"I thought Vince looked really cool in durag. I loved it. I thought that was cool because he's all buff in the black sweater shirt with the sleeves. I loved working with him. I had a match that was three against one."
"So that was pretty cool. I mean, something like that when I think back makes me think maybe I was considered in a much higher position then it felt like at the time because that wouldn't normally be something they would do with like, a mid-carder, or whatever."
"Sometimes I think of it like that, like, well, that's really cool that I got to work with Vince and Shane and Umaga." 
Transcription via Wrestling News Co
Think you're a wrestling mastermind? Well you can prove it by taking quizzes in our brand new quiz section! Don't forget to tweet us your results!