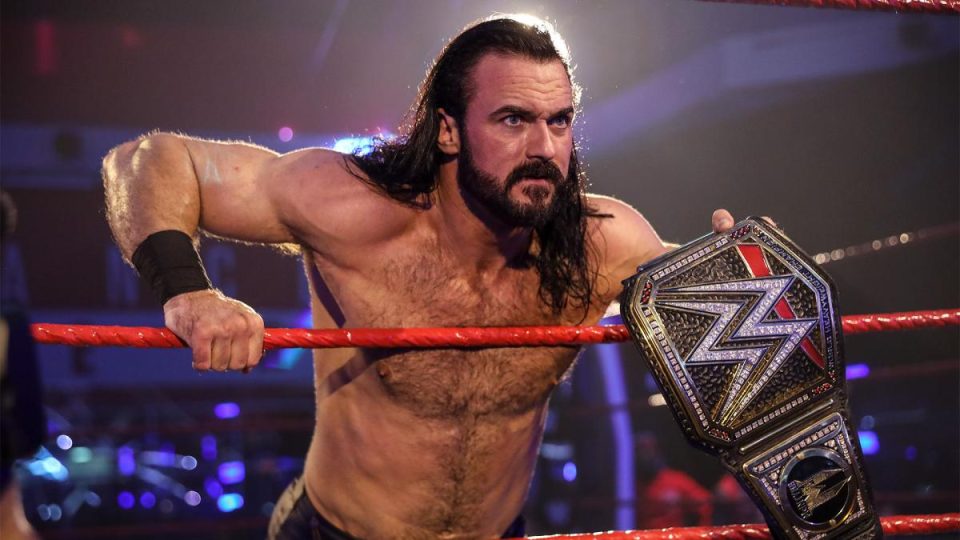 It was reported a few months ago that there were talks backstage within WWE about having Randy Orton defeat Drew McIntyre to win the WWE Championship at SummerSlam this month.
This would lead to a third match between Edge and Orton when Edge was cleared to return to the ring, this time for the WWE title. The report claimed that Drew would then win the title back when fans return to shows.
It is now being reported that despite the show being scheduled to take place in just over ten days, WWE has still not yet completely finalised a finish for the match, with both Orton and Drew still on the table as winners.
WrestlingNews.co is reporting that WWE is still considering having Randy Orton defeat WWE Champion Drew McIntyre at SummerSlam next weekend. Here's exactly what the site is reporting:
WrestlingNews.co was told by WWE sources, there is still talk within the company about having Orton walk out of SummerSlam with the title. If Orton does win then he would have done so without help from Ric Flair, which would not make sense since it would not help McIntyre if Orton got a clean pin on him.
On this note, Bryan Alvarez speculated on Wrestling Observer Radio that despite turning on him this week, Randy Orton may actually defeat Drew McIntyre with the help of Ric Flair:
 "Why would Randy turn on Ric Flair now, as opposed to after the match with Drew McIntyre? If Drew McIntyre is going to win, Randy Orton turning on Ric Flair the next day is the best way to get his heat back and he can blame Ric Flair. There's a million things you can do. I think Randy Orton is beating Drew McIntyre. If Randy Orton is beating Drew McIntyre, look at how hard they have pushed Drew McIntyre. I think the only way that Randy wins is with help. I think that this is a swerve and that Ric Flair is going to come out at SummerSlam and he is going to help Randy Orton win the 14th World Title and they will have been in cahoots and they're on their way to this gold that they talked about.

"Why do I say that? Because Randy Orton punted Christian a few weeks ago, right? Christian retired due to a head injury. Christian had too many concussions and they will never clear him to wrestle again and you know what they sure aren't gonna clear him to do – take a punt. So what they did, it's a taped show and they shot it in such a way that Randy Orton's foot was in between the camera and Christian's head. He was probably a foot away from Christian's head but he did the punt and they edited in the sound effect and they shot it from the perfect angle and it looked like he punted the guy and killed him. Well, guess what, Ric Flair can't take any physical punishment as well. It was a taped show, they could have used sound effects, they could have done the exact same thing but they didn't. Instead, Randy went for the punt and he started running and the lights went out and when they came back on, Ric Flair was allegedly dead. We don't know, just like Zelina Vega asked, what proof do you have as a viewer that Randy Orton actually punted Ric Flair? Zero proof. I think these two guys are working together and they allegedly wrote Ric Flair out of storyline but at SummerSlam, Flair is going to return and he is going to screw Drew McIntyre, Randy Orton is gonna RKO him and win the title and they are all in cahoots. I hesitate to say this but guess what, it all makes sense! But we'll see what happens at SummerSlam."
I've always been against the idea of Drew McIntyre losing the WWE title in the near future, but if what Alvarez has said is actually the plan WWE has, I think it's an awesome idea as Drew would lose nothing in defeat.