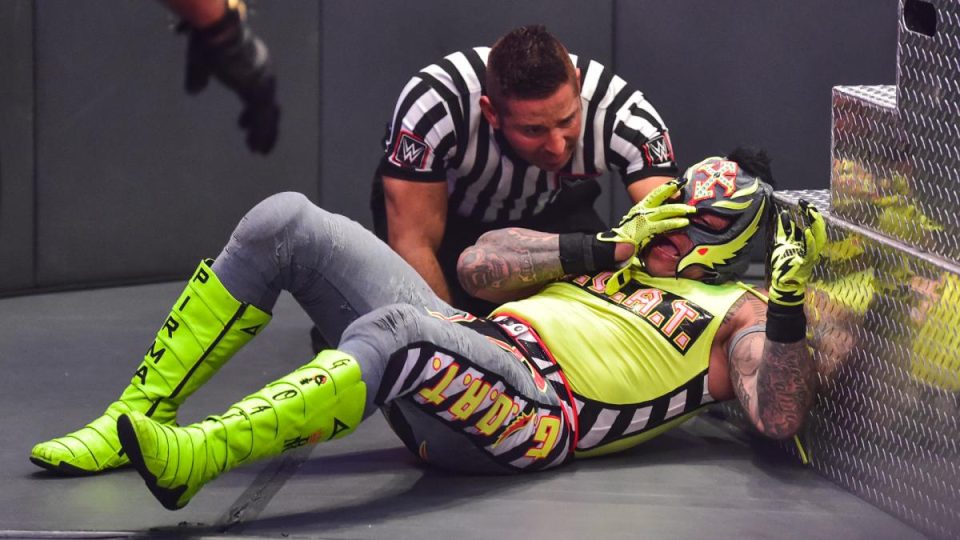 WWE has taken to its website to provide a new update on the eye of Rey Mysterio following the Eye for an Eye match against Seth Rollins.
Rollins won that match at the Horror Show at Extreme Rules by extracting Mysterio's eye as was the ridiculous stipulation of that bout.
WWE.com writes:
UPDATE, 7/28/20: WWE Digital has learned that Rey Mysterio's vision is improving slowly each day, and that his optic nerve is intact, completely secured and back in its socket. A timeline for Mysterio's return to the ring is unknown at this time.

INITIAL REPORT: WWE Digital has learned that Rey Mysterio remains at a local medical facility and is responding well to treatment.

After the sickening conclusion of the Eye for an Eye Match Sunday night, Charly Caruso provided an update on the condition of Mysterio. Mysterio was rushed to a local medical facility to be treated for a potential globe luxation. Medical experts were optimistic that if the optic nerve is not severed and there is not too much strain on the blood vessels and nerves that connect the eye to the rest of the head, there's a chance Mysterio can maintain his vision.

Stay with WWE social and digital platforms for the latest updates on Mysterio's condition.
There is legitimate news with Mysterio who is reportedly still negotiating a new WWE contract but has yet to sign one. WWE is still continuing the program with his son Dominik and Seth Rollins on TV as of the episode of Raw that aired last night and was taped July 20.
Stay tuned to WrestleTalk.com for any updates on Mysterio's status.