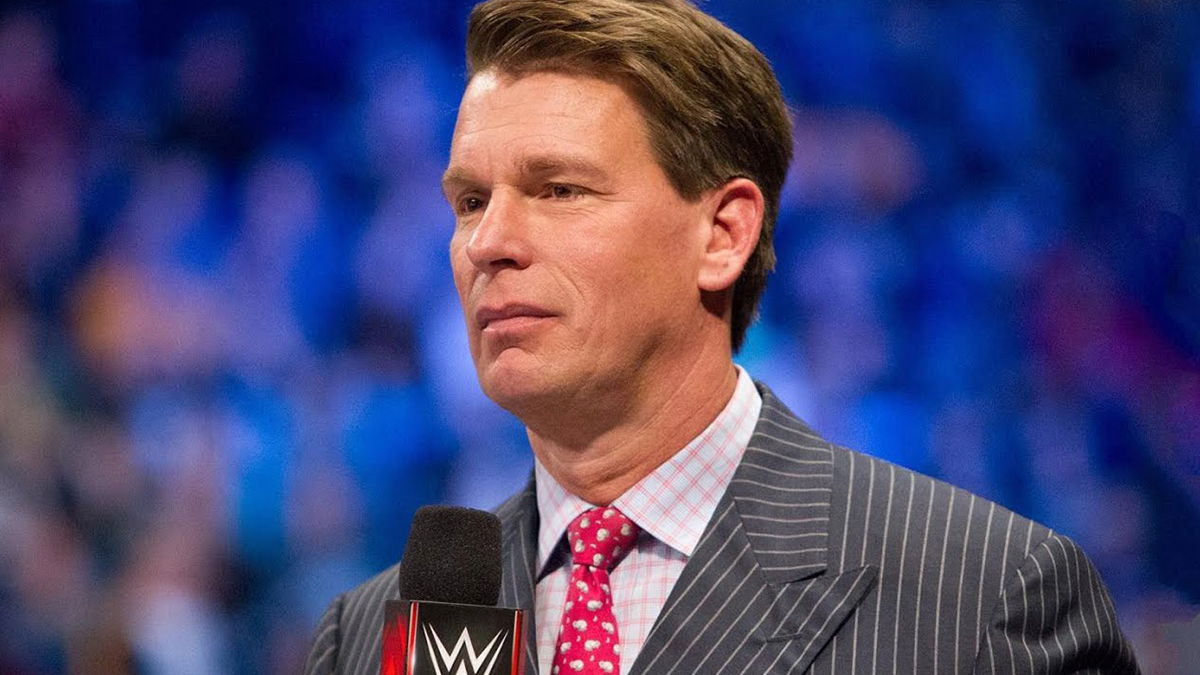 A former ECW name has revealed the extent of JBL's reputation as a locker-room bully in a recent interview.
JBL's attitude towards, among others, Joey Styles has led Ric Flair to call out WWE for showcasing an appearance by Bradshaw in the past, labeling it a "joke".
He would later reflect on his comments about JBL on his To Be The Man podcast, describing wrestling as a "fraternity" with "respect for everybody".
Commenting on seeing  "three or four guys" have a meltdown due to their treatment by Bradshaw, he would also note that "everybody could take a rib" but "outright bullying… is not healthy."
Former ECW ring announcer Stephen DeAngelis has now spoken about the Bradshaw and Styles situation on The Hannibal TV, first looking at Joey Styles, saying:
"I love Joey. Joey is one of my most consistent holiday cards. I get one from Joey still to this day.
"Joey was one of the most prepared people I've ever seen. He did so much research coming in, he'd have other people do research. He'd spend time talking to the talent.
"I always admired Joey's ability to want to do everything he could to contribute to the storytelling of the athletes."
He would go on to discuss JBL in particular, stating:
"We all know that Bradshaw bullied everybody. So everybody had a Bradshaw story. So the fact that he got his comeuppance, people couldn't wait to share the story.
"And I don't know if it had so much to do with Joey as it did the fact that Bradshaw no longer could operate with the same mystique.
"I mean he still tried, but the mystique was gone, the idea of 'He's the bully. He's the locker room enforcer,' not so much. And I was happy for Joey because he got him off his back."
In December 2008, it was reported that Styles had knocked out JBL on a plane journey back from Iraq.
According to Bleacher Report, JBL had been in "full hazing mode" and had dumped a bucket of ice on a sleeping Lilian Garcia before "viciously hazing" Styles.
With Styles finally breaking under the hazing, it's reported that people had to get between the pair only for Styles to punch JBL hard enough to blacken and cut his eye.
It was also stated that on the Monday Night Raw after this event, JBL spent most of the night in the locker room alone, very quiet and emailing on his Blackberry.
Transcript from Wrestling Inc.
If you want to stay fully updated on all the latest wrestling news, click the red bell in the bottom right of your screen to receive notifications from WrestleTalk.com straight to your device!