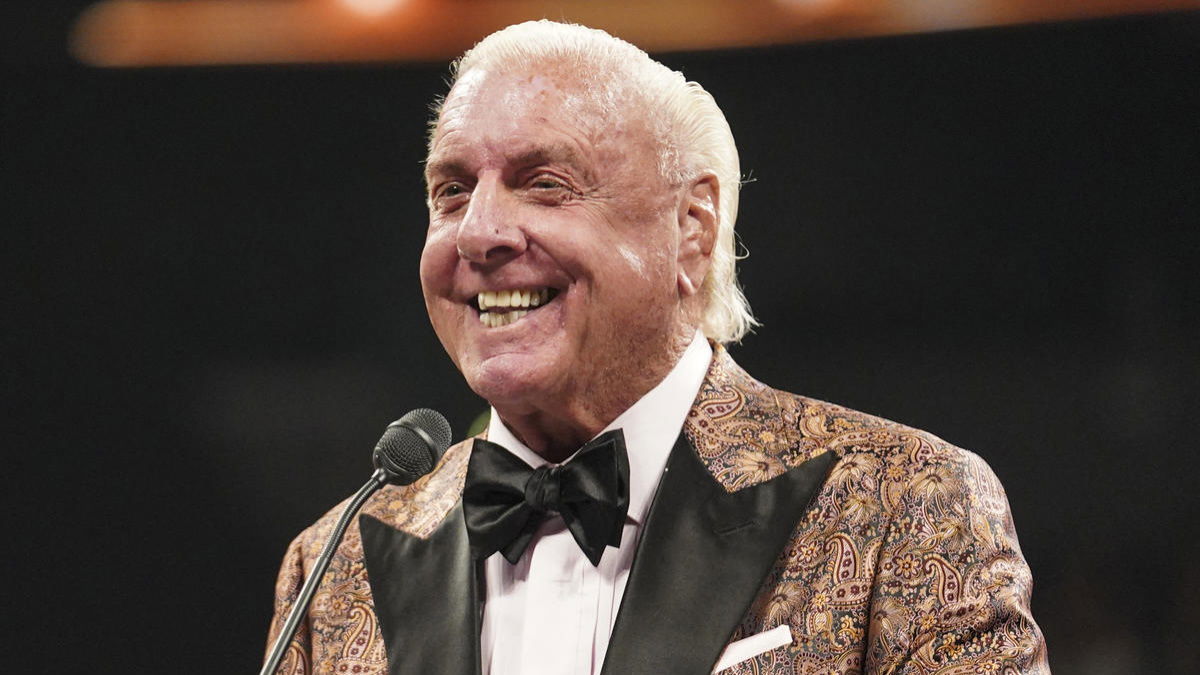 A WWE Hall of Famer has opened up about the "magic" that was created by Ric Flair's Last Match in July 2022.
For the match, Ric Flair teamed with his son-in-law Andrade El Idolo to take on the team of Jeff Jarrett and Jay Lethal.
With the Nature Boy himself admitting that he passed out twice during the twenty-six minute tag team match, the match has received a degree of praise along with a lot of criticism.
Flair has also called for another opportunity at a last match, having previously retired at from in-ring action at WrestleMania 24 in 2008, but later signing with TNA and retiring from wrestling again in 2011 to bring an end to his decade-spanning feud with Sting.
Jeff Jarrett has now opened up about Ric Flair's Last Match on the Good Karma Wrestling podcast with a deep-dive into the match, saying:
"That is something that in so many ways evolved. I wish we were doing a documentary just on how that naturally evolved. It's something that from the bloody parking lot scene that was off the charts, Karen's shoe got him good.
"How that all developed and his real-life relationship with Jay Lethal, his son-in-law, obviously my history with Ric, kind of a mindset that came out of a conversation of "what about one last match?"
"The controversy that he created, I still chuckle to myself that Ric sold out Municipal Auditorium or damn near close to it on his last match and people still want to criticize him.
"I get all that, I understand all that but that was a lot of magic was made over the last summer, that 90 days. That doc they did, that 3-part story, just the views."
Jarrett would then discuss the aftermath of the match and the reaction to what had happened, revealing:
"Look, I've always said since that match is over and you started to hear the feedback, good and bad. There are 3 groups of people, people that saw it live, people that saw it on Fite TV and people that didn't see it.
"The people who didn't see it are heavily critical of it. The people there that are live, they know the magic that was created.
"When you have legends in the business that attended the show not only on camera but off camera, I'll let you guys go down that rabbit hole, the comments they made.
"The energy that they saw in the arena, it was truly a special night and I feel pretty honored to have that opportunity because it delivered in every metric."
Among the legends in attendance was Bret Hart, who commented on the match saying that he "congratulated" Flair.
Flair would also reveal that his daughter, Charlotte Flair, was in attendance for his final match, along with a number of other WWE names.
Transcript from Inside the Ropes.
If you want to stay fully updated on all the latest wrestling news, click the red bell in the bottom right of your screen to receive notifications from WrestleTalk.com straight to your device!