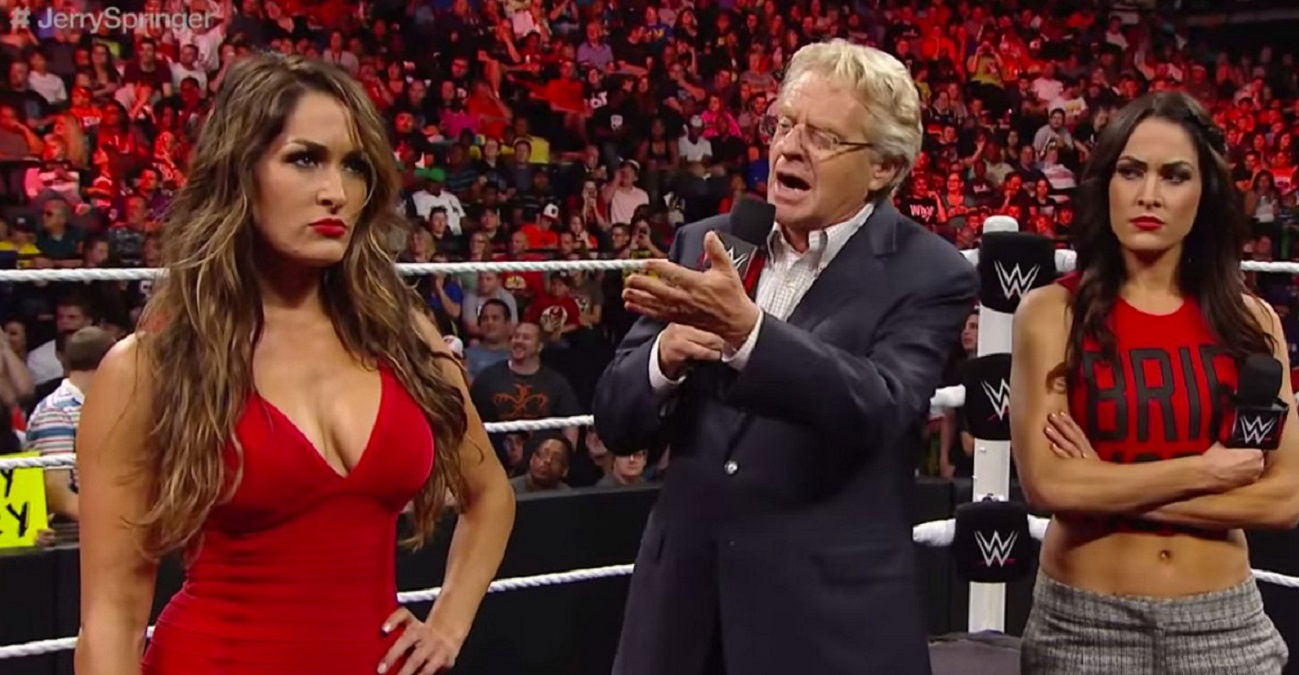 Jerry Springer, a former WWE host famous for his TV talk show, has passed away on Thursday at the age of 79.
Springer was the host of WWE Too Hot To Handle and a special guest host of WWE Raw in February 2010, highlights of which can be seen below this news story.
The Jerry Springer Show ran for nearly three decades from 1991 and established the controversial talk show host and show format in the minds of TV viewers around the world.
A statement by Jene Galvin, a friend of Springer's and spokesperson for the family, paid tribute to the late celebrity, saying:
"Jerry's ability to connect with people was at the heart of his success in everything he tried whether that was politics, broadcasting or just joking with people on the street who wanted a photo or a word.
"He's irreplaceable and his loss hurts immensely, but memories of his intellect, heart and humour will live on."
WWE Too Hot To Handle was a WWE Network exclusive that ran for one season and recounted outrageous and shocking moments from the company's television history.
WrestleTalk sends its condolences to Jerry Springer's family.
You can watch the aforementioned video below.