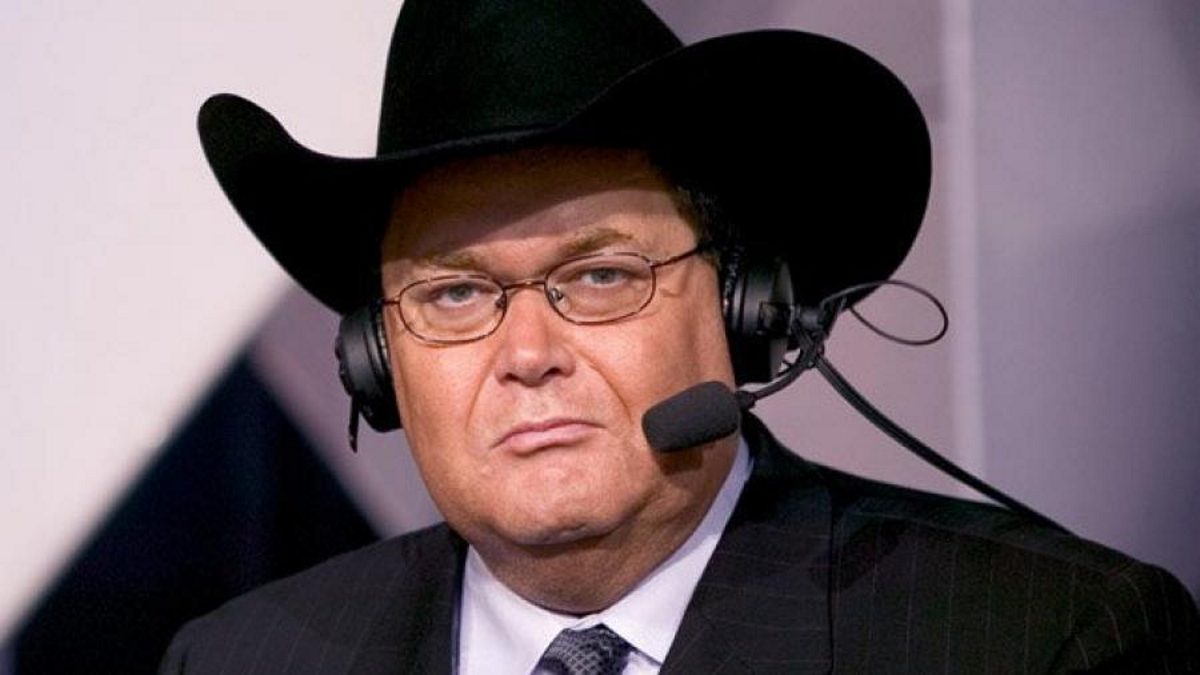 A former WWE executive was gunning for Jim Ross' job in talent relations when the pair of them worked for the company.
John Laurinaitis served as the Vice President of Talent Relations in 2004, replacing Jim Ross, and would move up and down the executive ladder over the years.
Jim Ross recently reflected on the situation with Laurinaitis on the Grilling JR podcast, saying:
"John got bold and didn't try to hide his agenda. But, through all those imaginations never once did he come to me and say, 'You know JR, I'd like to be in charge of talent relations, and here's why and I'm qualified' and so forth.
"But, at the same time I've got to say, 'Well, I helped build this department. All those guys are on the roster that you're seeing on television I signed.'
"So, I got a vested interest in this deal. So, I'm not ready to step away."
Ross would discuss how Laurinaitis went about his business, saying:
"I know he kept pushing Vince, and he was younger and he looked good in his suit. He had pretty teeth and look at me, I can't even smile.
"Vince sided with John and decided it was time. He was very nice and he couldn't thank me enough for my contributions.
"I think he made me the EVP of business strategies. I had some title I don't know it's meaningless didn't matter. My money didn't change, my hours didn't change. I worked less hours, actually."
Despite this shift in power, Ross didn't coast in his new role, revealing:
"The payroll still had to be paid. The funny story about that is that I was still doing payroll.
"I got in a conversation about something and I said 'Well, I gotta finish payroll.'
"He said 'What do you mean you got to finish payroll? That's not your job anymore.'
"I said 'I understand that Mr. McMahon, but your new guy doesn't understand that.'
"It was arduous this, you know, mind-numbing responsibility every week.
"There's no off time. You can't not pay a guy. You cannot fail or screw their money or make their checks late whatever it may be. So, it was a messy deal. Shouldn't have happened."
Ross would also discuss what he could have done different and his feeling about the outcome, concluding:
"Another great example if we all communicate no matter our differences of opinion the situation has a way of bettering itself at some point along the way.
"I was reluctant to play that game, but I did and I guess I lost, but in any event I was proud of our accomplishments in our department and challenge anybody to come up with a roster and sign more stars now millionaires, now Hall of Famers that had been done previously.
"At the end of the day, I was okay with it."
John Laurinaitis was released from WWE in August 2022 following his involvement in the Vince McMahon scandal after 20 years with the company.
Transcript from eWrestlingNews
Think you're a wrestling mastermind? Well you can prove it by taking quizzes in our brand new quiz section! Don't forget to tweet us your results!