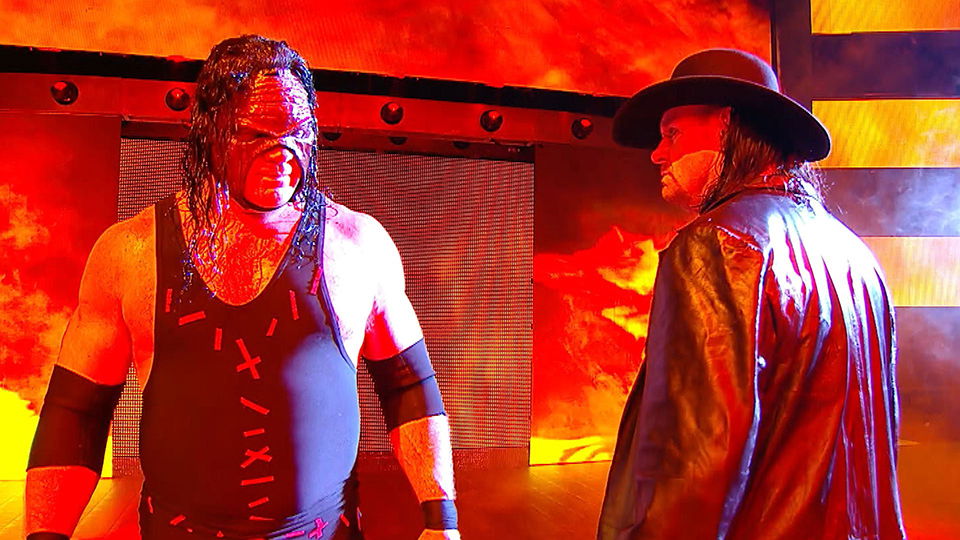 The story of Kane and Abel is a well-known one and WWE's own Kane was going to have a brother of his own aside from The Undertaker.
The identity of that brother has now been revealed by the former WWE star who was going to be given the monumental task of being a Brother of Destruction.
Speaking to Chris Van Vliet for the Insight podcast, Matt Morgan revealed:
"So no, Johnny Ace and Stephanie wanted me to wear a mask to work on my body language, right.
"And so I remember Jim Cornette just being like, 'What? What are you doing? He's like our top babyface champion. Why has he got to wear this? This is stupid.' Like, totally put me over.
"And I'll always be grateful to Jimmy for that. I love Jimmy. And anyway, so they put me in this stupid hood, and Jimmy found a way to make it work because he's freaking brilliant."
Morgan would go on to reveal the reason behind the mask plans had it all worked out, saying:
"So then eventually, you know, Stephanie once told me that like, you know, if you don't like it, tell us, you know, blah, blah, blah.
"But you might, we have an idea for you with this if you do like it, you know, and you would be brought on to television and to work with Kane."
He would go on to discuss how the plans for Abel were very different to the plans for Luke Gallows that would see him used as the Imposter Kane at Vengeance in 2006, stating:
"Now I've seen somewhere where like somebody who's like, plans for this were abandoned and what's his name? My boy. Good brother. [Luke Gallows] Used to be Festus?
"Gallows would rather than brought in to [be the other brother] No, two different time periods. When he was brought in to be fake Kane that was at a very different time. I wasn't with WWE, I was already with TNA by this point.
"But anyways, so that never materialised for me being brought up to the roster as Abel. It would have been pretty cool, though. But I didn't like wearing the hood if I'm being honest. I hated it."
Kane debuted in WWE at Badd Blood 1997 and would be revealed as half-brother to The Undertaker.
The pair would have a fractious relationship during their time in WWE, teaming up and fighting against each other across the decades.
Kane was inducted into the WWE Hall of Fame in 2021 with The Undertaker receiving his induction as part of the Class of 2022.
Transcript from Inside the Ropes.
Think you're a wrestling mastermind? Well you can prove it by taking quizzes in our brand new quiz section! Don't forget to tweet us your results!