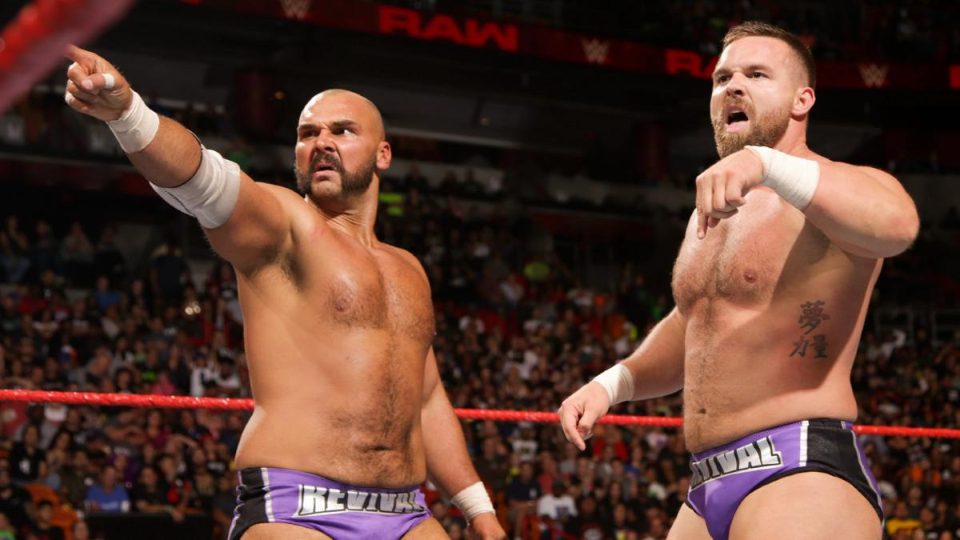 Since All Elite Wrestling was announced, it has seemed like The Revival making the jump was a formality. After waiting over a year for their WWE contracts to run out, WWE is keeping one of them locked up a little while longer.
Dave Meltzer reported the following on Wrestling Observer Radio last night:
"Dawson's contract is up in a couple of weeks. I know some people think it's over, it's not over he's still got a couple of weeks left. He hasn't gotten paid in like 6 or 7 weeks.

It's like 'oh, he can sign in a couple of weeks.' No, no, no, no he can't sign until the other guy Dash Wilder — Daniel Wheeler, he's been extended until mid-June. So, they can't go anywhere."
Dash Wilder was injured in 2017 when he fractured his jaw. WWE has made a policy of freezing talent's contracts while they are injured, keeping them locked up even longer.
Scott Dawson and Dash Wilder have been involved in a friendly rivalry with the Young Bucks for years. The two teams have always seemed destined to clash but it never seemed possible with The Revival in WWE. Given a little more time, the two could finally do battle in AEW.
What do you think about WWE freezing contracts? Let us know on Twitter!