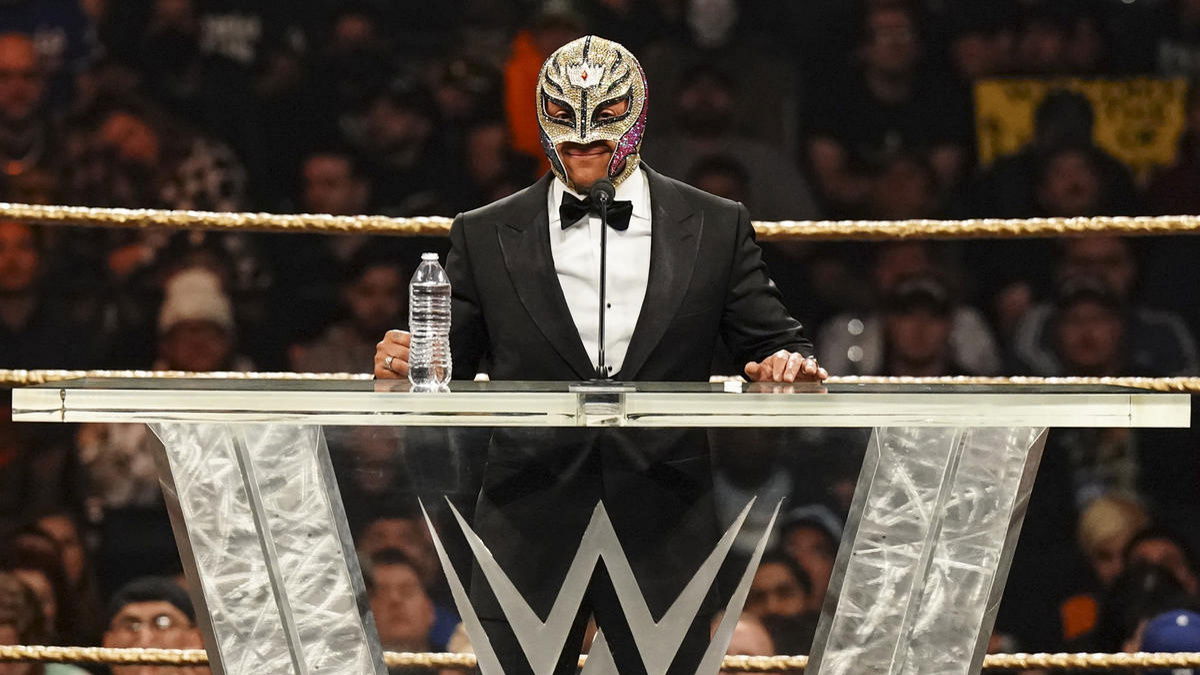 Konnan inducted Rey Mysterio into the WWE Hall of Fame as part of the Class of 2023 on March 31 in an emotional speech.
It had previously been reported that Konnan's speech was "very well received" by WWE, which is something that can't be said for Ric Flair's speech for The Great Muta.
Konnan has now discussed the speech writing process on the Keepin' It 100 podcast, saying:
"I had written my speech like three days before because I was really, really busy. The way I work is I can talk right off the top of my head, because that's what we do on the podcast, but when I do a promo, usually I've gone over it in my head a couple of times.
"I like to memorize it so I can own it because that's something that I learned from actors, that when you memorize your lines, you're not thinking about them so you can do other stuff and you're not just like, trying to remember the lines and you're kinda like one dimensional."
He would then go on to reveal that WWE would provide him with a scriptwriter who helped Konnan represent Mysterio in the best possible way, adding:
"They actually gave me a speech writer, and I want to shout out this guy, Brian Yang. He was fu*king incredible. He was very professional. He was very accommodating.
"I had written out three days before what I wanted to say. They were like, 'Oh, we need to see whatever it is you're gonna say'.
"I had like a seven-minute thing, and they were like, 'Oh, you only have three minutes', and I go, 'Bro, there's no way I can properly represent this fu*king legend in three fu*king minutes.'
"So the guy goes, 'Well, let me see if I can get you five', and I was thinking to myself, 'Alright, give me five because I'm gonna take seven.'
"Here's my thing. If I was gonna get heat, I get heat. I don't give a sh*t. I'm gonna properly introduce my boy."
WWE shared a video as part of their WrestleMania 39 Vlogs with Konnan talking about how Rey Mysterio revolutionized sports-entertainment.
Footage from this can be seen below this news story.
Transcript from WrestlingNews.co.
If you want to stay fully updated on all the latest wrestling news, click the red bell in the bottom right of your screen to receive notifications from WrestleTalk.com straight to your device!