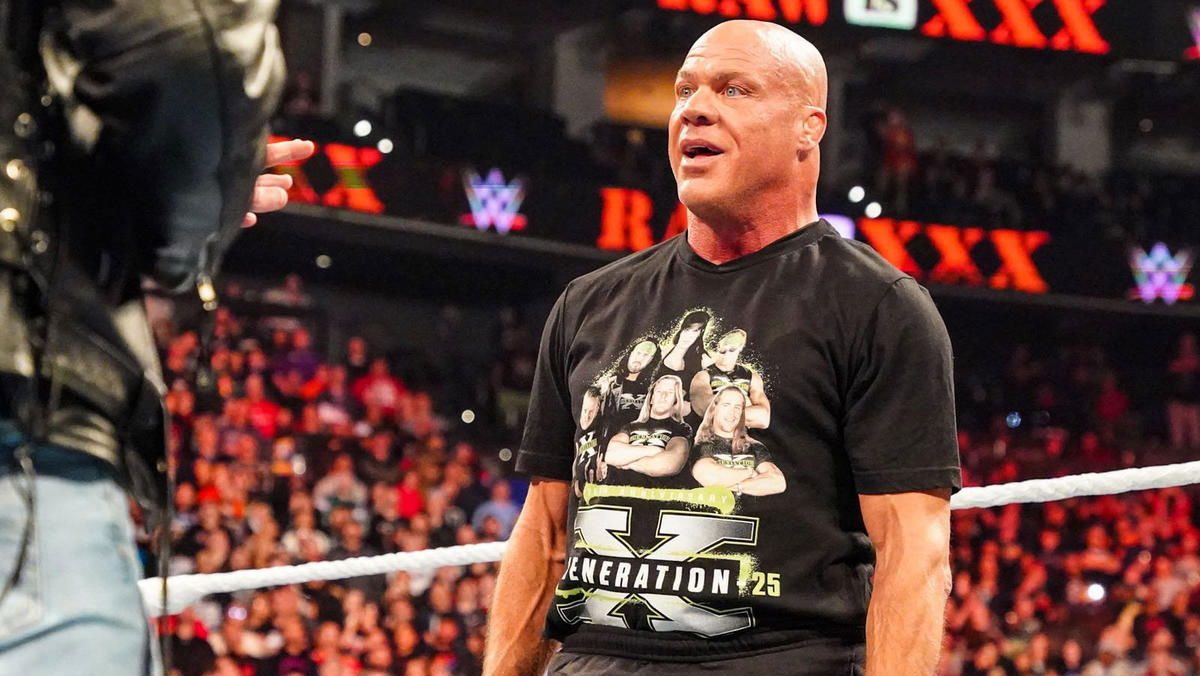 Kurt Angle has revealed the secret to the success of a fellow WWE Hall of Famer's match planning during their runs together.
Kurt Angle and RVD faced each other a number of times in WWE and Impact Wrestling across just over a decade starting in 2001.
Being familiar with each other in the ring obviously has its benefits, but Angle recently discussed what drove RVD's creative mind when it comes to match planning.
It turns out that it wasn't just RVD getting high so much as the whole F'n show getting even higher.
Speaking on the Kurt Angle Show, the Olympic gold medalist revealed:
"He was even better to work with when he was high. I honestly don't know if I ever met Rob or seen Rob if he wasn't high.
"He had to put the matches together. Even if he was high, he had to get higher. So he would go smoke and then come back. Yes, that is Rob Van Dam."
While Angle would admit that he's smoked marijuana previously, he hasn't worked a match while under the influence, going on to say:
"I gotta tell you this. I've smoked before, okay, I'm not going to lie.
"[But] there is no f**king way I could work if I smoke. There's just no way. I don't know how they do it. I would love to be able to do that, but I can't."
Kurt Angle was inducted into the WWE Hall of Fame as part of the Class of 2017, with being inducted in the Class of 2021.
Angle also discussed wanting to work with Rob Van Dam as much as he wanted to work with Bret Hart.
RVD has recently addressed the claims that Triple H buried him in the early 2000s.
Transcript from Wrestlezone.
If you want to stay fully updated on all the latest wrestling news, click the red bell in the bottom right of your screen to receive notifications from WrestleTalk.com straight to your device!