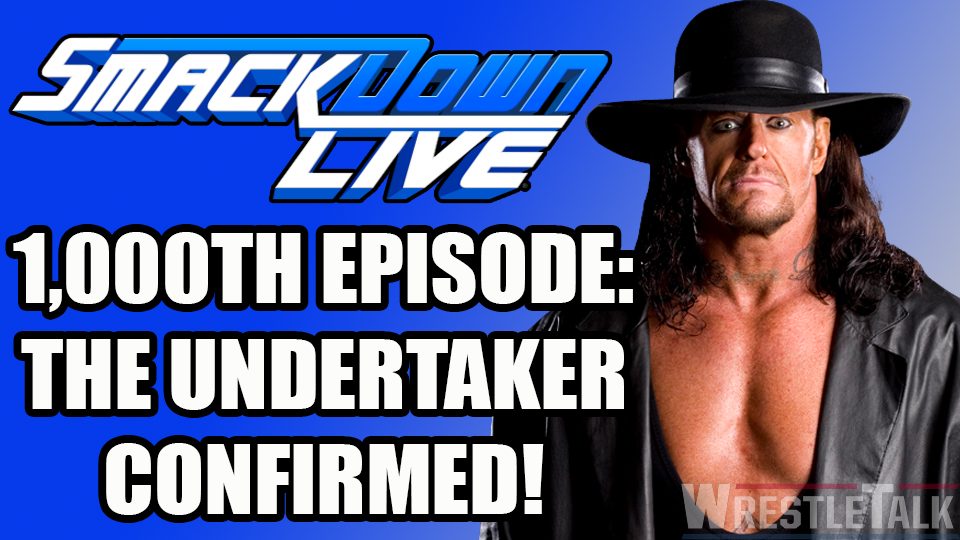 During last night's episode of Raw, WWE aired a special video in the Washington area only promoting the upcoming Smackdown Live 1,000th episode on October 16 confirming that The Undertaker would return to his spiritual home on the blue brand.
The 'Demon of Death Valley' hasn't appeared on Tuesday nights since November 2016 when he gave an emotional rallying speech to Team Smackdown Live in advance of their Survivor Series clash with Team Raw. His role, as of yet, is a mystery. However, let's hope it's more involving than the promo he gave at Raw 25 in January.
The Undertaker has spent the majority of the last two decades competing on the blue brand after being traded to the show in 2002, at his own request, to combat a young Brock Lesnar. That was when he was competing full-time, of course. Following a part-time contract, he made the switch to Raw.
Emanating from the Capital One Arena in Washington, DC, ten days after WWE Super Show-Down in Australia, the show is slated to also include WWE Hall of Famers, legends, and dark matches including Jeff Hardy vs. Randy Orton, the Miz vs. Daniel Bryan, and AJ Styles vs. Samoa Joe for the WWE Championship.
Tickets for the 1,000th episode go on sale this Friday. The company have a lot to do to make up for the disaster that was Raw 25.
WrestleTalk would like to hear your views on The Undertaker's next appearance. Would you like to see him initiate a feud with AJ Styles, the dream match for many years? Do you believe he should just cut a promo? Maybe it's your opinion this should be his final outing? Either way, come and share on Twitter and Discord today.