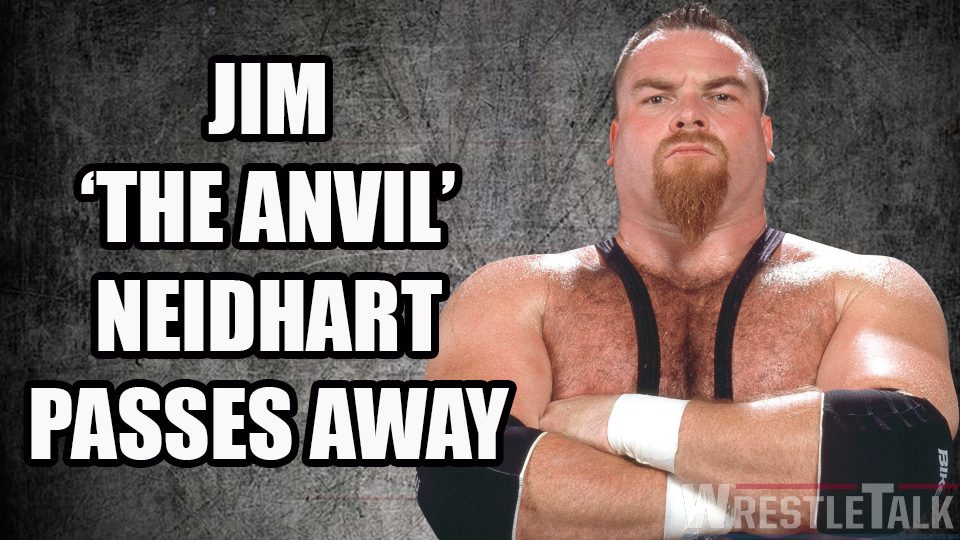 WrestleTalk is saddened to announce the passing of WWE legend Jim 'the Anvil' Neidhart. He was 63.
The sad news was confirmed by WWE this afternoon.
WWE is saddened to learn that Jim "The Anvil" Neidhart has passed away. https://t.co/Isxv3ElA3Y

— WWE (@WWE) August 13, 2018
Jim Neidhart, the father of current WWE star Natalya, first found major fame in professional wrestling in Stu Hart's Stampede Wrestling and then in the WWF as part of the Hart Foundation with brother-in-law Bret Hart in the late 80s and early 90s. He is a former two-time WWF Tag Team Champion with Hart.
Neidhart formed the New Foundation with Owen Hart in 1991 but left the company soon afterwards, competing in ECW and New Japan Pro Wrestling. Following a brief stint in WCW, the 'Anvil' returned to WWF in 1994, turning heel on Razor Ramon at King of the Ring that same year and siding once again with Owen. Attitude Era fans will know him best for his role in the final iteration of the Hart Foundation in 1997 with Owen Hart, Bret Hart, Brian Pillman, and the British Bulldog.
Amongst other championships, Neidhart captured the Stampede International Tag Team Championship, NWA Southern Heavyweight Championship, NWA United States Tag Team Championship and the Mid-South Tag Team Championship.
Our thoughts are with Jim Neidhart's family.