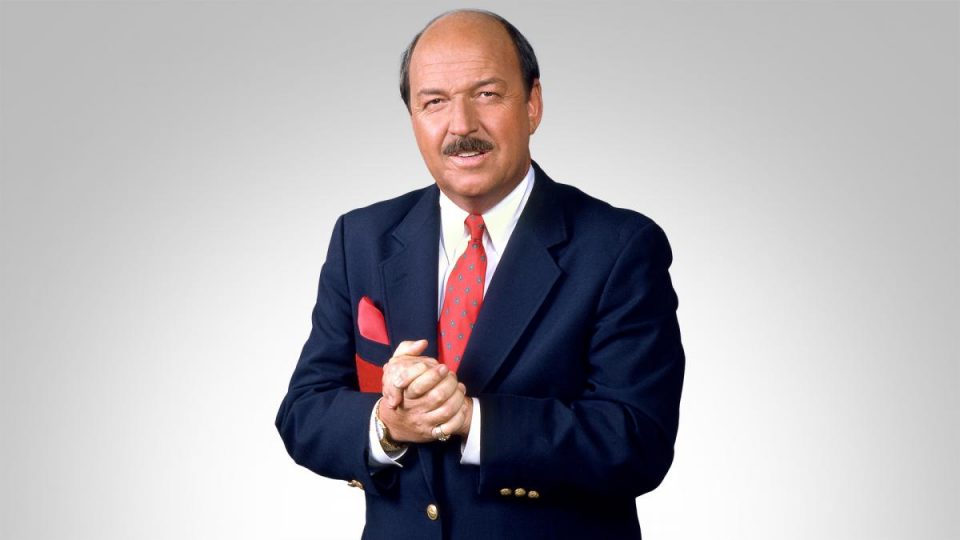 Legendary WWE announced Mean Gene Okerlund has passed away at the age of 76. WWE confirmed the news on its website with the following statement:
"WWE is saddened to learn that WWE Hall of Famer Gene Okerlund, the most recognizable interviewer in sports-entertainment history, has passed away at age 76."
Okerlund was the instantly recognisable voice of WWE in the 80s and early 90s, hosting backstage and in-arena interviews, presenting news round ups and hosting several VHS tapes.
Mean Gene could also be found behind the commentary desk and was involved in several comedy skits on home video releases, most notably with The Bushwhackers, The Hart Foundation and Bobby Heenan.
Okerlund even wrestled a handful of times, most famously teaming with Hulk Hogan in 1984 to defeat Mr. Fuji and George Steele.
He left the promotion in 1993 and spent eight years with WCW before returning to WWE full time in 2001 as the host of various classic content. He was inducted into the promotion's Hall of Fame in 2006 by Hulk Hogan.
WrestleTalk would like to offer our condolences to Okerlund's family and friends at this sad time.