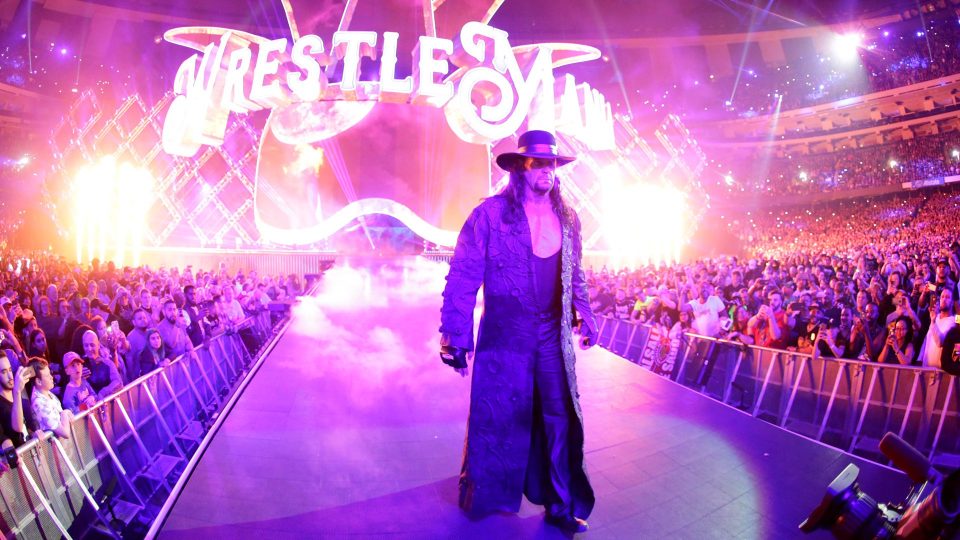 A beloved WWE legend has discussed their WrestleMania match with The Undertaker, admitting that The Deadman carried him.
The Undertaker's WrestleMania streak was one of the highlights of his legendary career. Many fans would tune into The Show of Shows solely to see if The Deadman would remain undefeated for another year.
According to Ric Flair, him and Undertaker put on an entertaining bout, even if The Deadman did take the lead. Speaking on Wrestling Inc Daily, Flair claimed that Undertaker carried their WrestleMania 18 match.
After calculating his age during their 2002 showdown, Flair admitted that him and Undertaker eventually put on one hell of a match. Noting that he had confidence issues heading into the match, Flair pointed out that he got more comfortable as the bout went on.
Here is the full quote:
"Mark (Undertaker) carried me, but we did have a hell of a match. I eventually got comfortable, and that turned out to be a hell of a match. I think everyone liked it. I mean, once again I'm like 59 in 2008, so in 2002 I'm what, 54? I don't know. But we did have a hell of a match, it was just great. Once again, Mark carried me."

"We discussed (the match recently) because after The Last Ride (docuseries), he talks a lot about his insecurities. His were around his physical stuff. He had health problems, you know, bad bad and all that, which caused him to be insecure. Mine was all mental. We share that in common.

"Self-confidence, whether it's your body holding up or your mind being able to do it and being able to perform at the level that everybody thinks you can, it doesn't matter how many times Hunter would say to me, 'Goddamnit, you're Ric Flair. Go out there and just be yourself.' It goes in one ear and out the other. You shake your head yes and you walk through the curtain and it's just not there. I think that's just due to being beaten down for so long. But I still really enjoyed the time (with Evolution), you know, they're such great guys, Randy, Hunter, and Dave."
Ric Flair would famously wrestle his last sanctioned WWE match in 2008, losing to Shawn Michaels at WrestleMania 24. He would compete for a few more years in IMPACT, wrestling his last match against Sting in 2011.
Flair recently was the manager for Lacey Evans before she announced her pregnancy last month. Evans has recently admitted that she felt guilty after finding out that she was expecting another child.
Noting that he rarely offers suggestions for storylines anymore, Flair has called the WWE agent role a "thankless job".
What are your thoughts on the above story? Let us know in the comments on Twitter or Facebook.