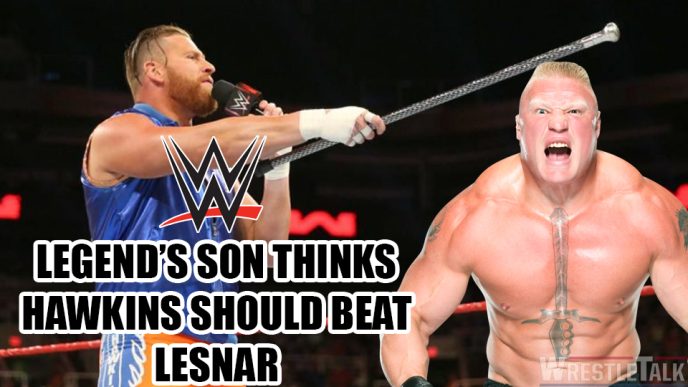 Although Curt Hawkins' epic losing streak shows no signs of turning around any time soon, when it eventually does you might expect WWE to give him a win over a top star, giving him instant credibility. The same strategy has worked many times in the past, as Sean '1-2-3 Kid' Waltman, James Ellsworth and, erm, Barry Horowitz can attest.
According to Brian Pillman Jr., the son of one of wrestling's most creative minds, that person should be none other than WWE Universal Champion Brock Lesnar! Pillman Jr. told Pancakes and Powerslams:
"I think Curt Hawkins is somebody that's really [worked hard] his whole life to be where he's at. Not to say that Brock hasn't or anything, but I think that his streak has had such a long buildup. No one's ever had anything like that, it's a very unique story in wrestling that can really be told.

And just the amount of pops and the amount of payoff that could have, I was thinking, what's the most extreme answer to this question that's gonna have the ultimate payoff, and I think it'll be really cool. You know, maybe not pin Brock clean but have some type of story where Brock mistakes himself and Curt gets the one-up on him."
Hmm. We are not exactly convinced but it would certainly make for a shocking and memorable moment. Of course, WWE does need to get Brock to agree to show up first . . .