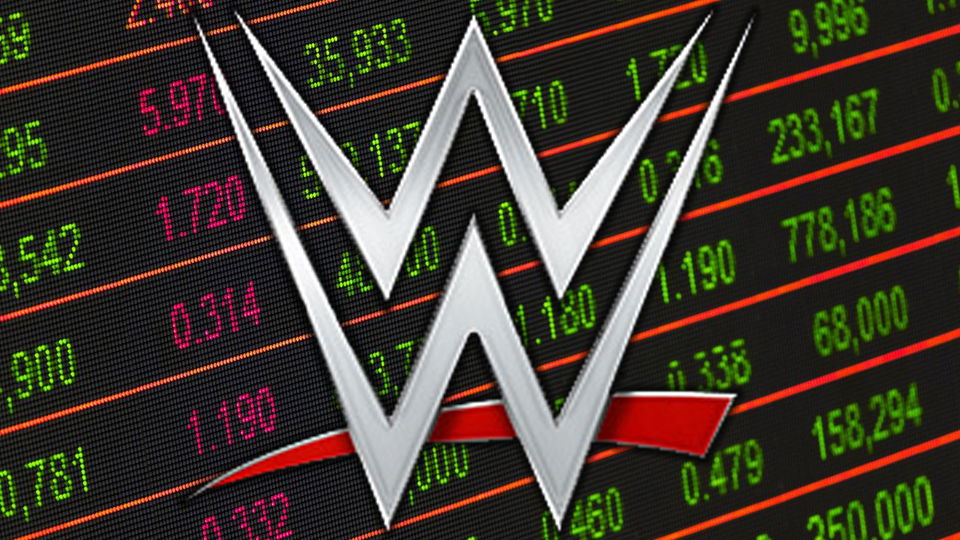 Less than two weeks ago, WWE stock was valued at an astronomically high $96.73 per share, giving the company a market capitalisation (worth) of over $7 billion.
Some analysts predicted the stock would rise even further, breaking the $100 mark for the first time since the company went public in 1999.
Instead, the price has spectacularly crashed, closing today at $82.68 per share. At one point this morning it fell as low as $78.79, dropping $8 in the space of two hours before noon!
In terms of what that means for the value of WWE, the market capitalisation of the company plummeted by around $1.25 billion. That's a large chunk of change to lose in a couple of weeks.
Massively inflated
The reasons for this are unclear. WWE has not made any major announcements, investments or behind the scenes changes, which are the sort of things that would typically cause stock prices to fluctuate in such a manner.
It may have something to do with several high ranking executive including George Barrios and Kevin Dunn selling millions of dollars worth of stock in recent weeks to capitalise on the inflated market price, although if that is the case then Wall Street has been slow to react.
Analysts have been saying for months that WWE's stock is massively inflated compared to its profits and estimated future earnings and this crash in price has been expected.
Although it seems unlikely that the shares will drop down as low as $11 as they did in 2014 following the release of the first WWE Network number, a more realistic expectation is around $60 per share, which is still far higher than WWE has typically traded at for the past two decades.
What do you make of the stock price crash? Will it continue to drop? Let us know your thoughts in the comments below.