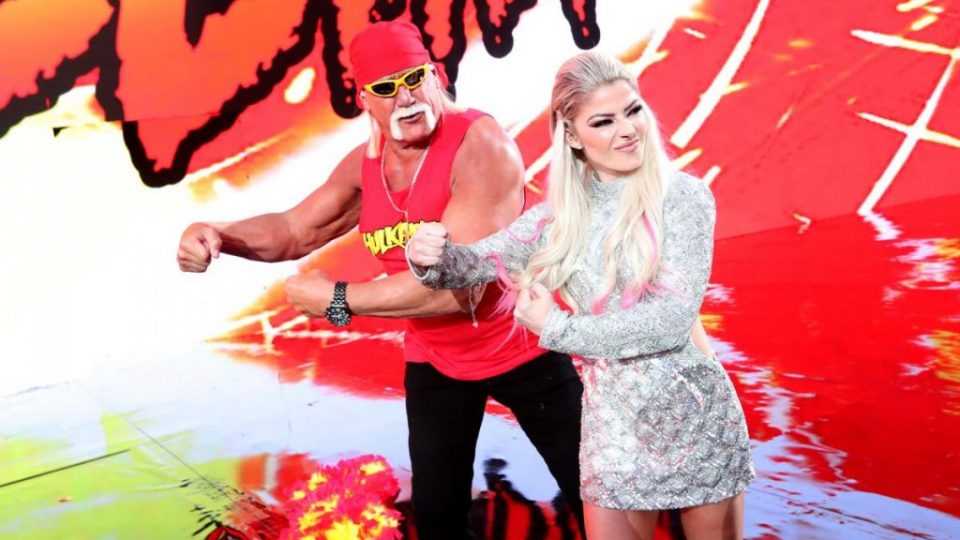 WrestleMania 35 officially opened with a match between Brock Lesnar and Seth Rollins for the Universal Championship, which was a bold placement for such a major title match.
According to Dave Meltzer of the Wrestling Observer, this was a last-minute change of plans that was no confirmed until the kickoff show was already underway. The change was so last-minute that Hulk Hogan – who was in the opening segment with Alexa Bliss – had no idea what Paul Heyman was doing when he came out to introduce Lesnar.
"Believe it or not the show had already started. They rearranged the order of the show that [the Universal Title] match would go on after they had already started. It was actually 5:30 local time before the switch was made to put them on first.

Hogan, when he was doing his promo, had no idea what Paul Heyman was doing when he was walking out because when Hogan was told what he was supposed to do, his little shtick that wasn't gonna happen and I guess nobody told him that they had switched it."
The original plan for the opener, according to WrestleVotes, was Randy Orton vs. AJ Styles, which ended up getting bumped back into second place and ultimately ruined for the live crowd by a ridiculous light that WWE shined in fans' faces.
Thanks to RingsideNews for the transcription