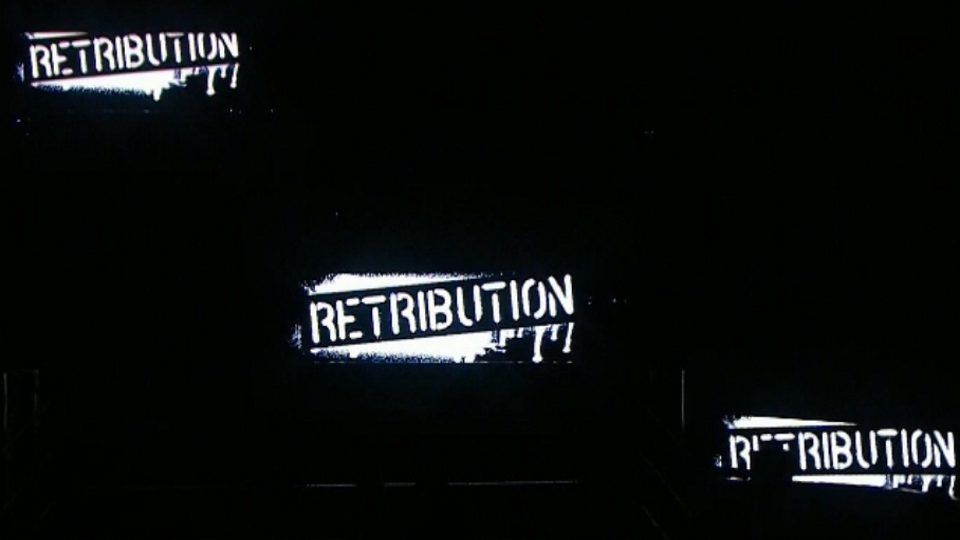 It has emerged that a current WWE main roster star could end up being a member of the new RETRIBUTION faction who many thought would be NXT talent.
According to Dave Meltzer on Wrestling Observer Radio, Mojo Rawley was one of the five RETRIBUTION members who were on camera during Raw last night.
Rawley is a member of the SmackDown roster right now, but it's been reported that RETRIBUTION will be exclusive to the Raw brand moving forward.
The group debuted a new logo and spoke for the first time on last night's show. There's still suggestions that the people currently being used under the masks might not actually be the people they eventually reveal.
Mia Yim said:
"This Thunderdome is only a facade – behind the mountain of screens is the same foundation. The same WWE as before. The same behemoth who discarded and disowned us and left us to survive in an unfair world. Where the powerful continue to grow, while we are left to feed on nothing but the scraps of contempt."
Dominik Dijakovic added:
"But contempt is a powerful motivator. We are driven to destroy. To lay waste to every superstar, and every fan. Blinded! You cannot see what you do not have. So the locust of contempt will feed on all of you! The darkness of RETRIBUTION will seep into the pores of every superstar and all of your so called universe. WE are RETRIBUTION!"