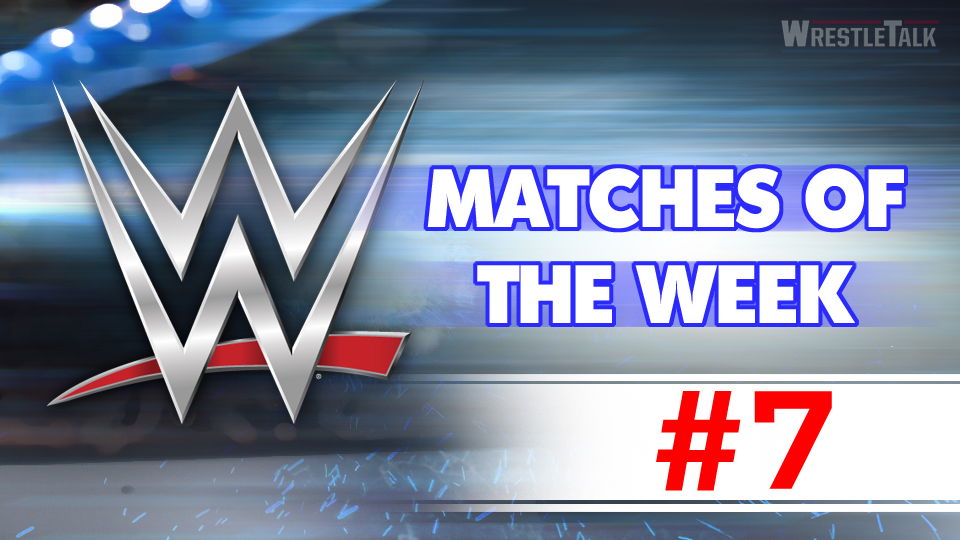 What a week, ladies and gentlemen. Full of firsts, some top-tier graps and a brilliant championship match between two of the best in the business today. And wouldn't you know it, the main roster held its own… for the most part.
Regardless of the match quality in some areas, I fully understand that possibly the greatest match in history happened on Saturday at NJPW Dominion so a special non-WWE shoutout to Kazuchika Okada and new IWGP Heavyweight Champion Kenny Omega.
Unfortunately, this list is strictly for WWE's top four shows. Those being Raw, SmackDown Live, 205 Live and NXT. Then again, there was plenty within Vince's Playhouse to write home about so here I am.
#MainEventIsAMyth
Let's get cracking!
Raw
Ember Moon vs. Sasha Banks vs. Alexa Bliss vs. Natalya
The opening bout for the red brand finally got me really excited about the upcoming Women's Money In The Bank ladder match on Sunday. It highlighted everyone's strengths – and by "it" I mean Ember Moon, not the match. Bliss looked like she could knock anyone out thanks to the 'Shenom's selling.
As fatal four-ways go, this was one of the better in recent memory, especially where the women's division is concerned. That's not to say that it was perfect as several botches and Natalya being involved did bring it down a little but not to any real detriment. I know Nattie is a solid in-ring worker but I have never enjoyed her character and therefore find her just dull between the ropes.
All in all, this was a quality bout and a collection of great spots made it my personal match of the show.
Raw
Braun Strowman vs. Bobby Roode vs. Finn Bálor vs. Kevin Owens
Another four-way for Raw, this time featuring the men's Money In The Bank ladder match competitors. It was a great fun bout with a likely-foreshadowing storyline of everyone ganging up to defeat the 'Monster Among Men' Braun Strowman. Everyone hit their finishers, Owens put him through the announcer's table, and yet he still came out on top.
Bobby Roode currently fills the Natalya role for me where I simply find him dull. It's such a shame because I loved his NXT run. That said, he played his part well in this one. Owens was the real standout, however, and although I don't think he will or really should, I would not be opposed to him overcoming his on-again-off-again fear of heights and win the contract at Money In The Bank.