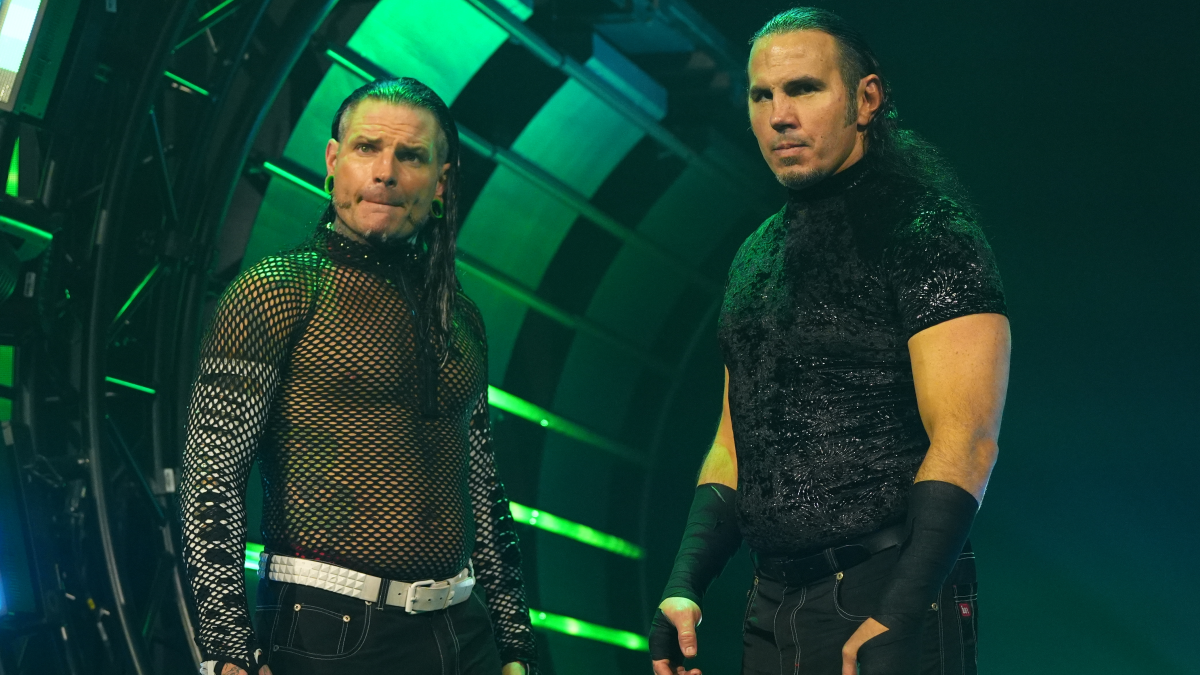 Scrapped plans for The Hardy Boyz – Matt Hardy & Jeff Hardy – in WWE have been revealed in a recent podcast.
Both members of the tag team are currently signed with AEW, but Matt Hardy recently revealed what might have been had WWE creative had its way.
Speaking on The Extreme Life of Matt Hardy, Matt explained:
"Something they pitched is they had an idea and it was creative. This came down from Vince Russo where he wanted myself and Jeff to do pledges for DX. We were into that."
Hardy would explore the possibility further, revealing:
"You'll see moments, if you look back in 1998 when we're in tight, there's several times, we probably do it for like four or five weeks straight, when we come to the ring, we go up in the corners, and Jeff and I are doing, we do the DX (hand sign).
We were going to pledge for DX and then eventually kind of like end up being like their lackeys to a degree and pledge with them and then they were going to kind of see where it went, and then maybe we could legitimately like be a part of the DX when it was all said and done."
The creative plans, however, wouldn't go anywhere with the idea eventually being scrapped, as Hardy states:
"That was an idea that Vince Russo had that he wanted to try. Eventually, we did it for like four or five weeks and they said, 'Okay, enough of that. We're not going to do this, like, you know, these guys aren't quite ready, let them do whatever.' Then it just stopped immediately and was never revisited again."
Matt Hardy's contract with WWE would expire in March 2020, leading to his AEW debut later that month and marking the end of his third run in WWE, having originally signed in 1994 and being released and rehired in 2005.
Jeff Hardy also signed in 1994 and would remain with the company until 2003, returning in 2006, leaving in 2009 and returning once again in 2017 where he would remain until 2017.
He would join AEW in 2022, making his debut in March of that year.
Recently, the DUI case against Jeff Hardy was closed, with his license being suspended for ten years and further punishments for the DUI he committed in June 2022.
Transcript from WrestlingNews.co
Think you're a wrestling mastermind? Well you can prove it by taking quizzes in our brand new quiz section! Don't forget to tweet us your results!