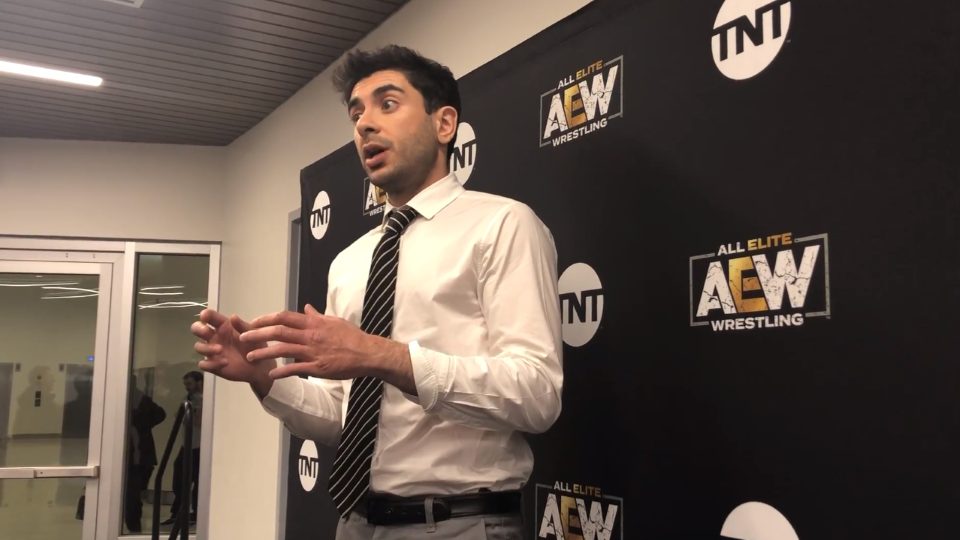 A WWE NXT star was in attendance for AEW president and CEO Tony Khan's Memorial Day beach party as photos surfaced overnight.
NXT Champion Adam Cole, who is in a real-life relationship with AEW's Britt Baker, was spotted, as you can see in the background on the left side of the below image:
Before anyone starts, yes, we know this does not mean Adam Cole is going to AEW – people are allowed to do things with their friends.
The relationship between Cole and Baker has been a topic of discussion before though, especially after Baker had been shown on camera during an NXT TakeOver event.
After that happened, Triple H said it wasn't intentional but he didn't have a problem with her being there, and clarified he wasn't trying to get heat on her with people in AEW.
However, Baker revealed in a recent interview that WWE had previously told Cole he wasn't allowed to attend AEW shows, but that restriction has since been lifted.