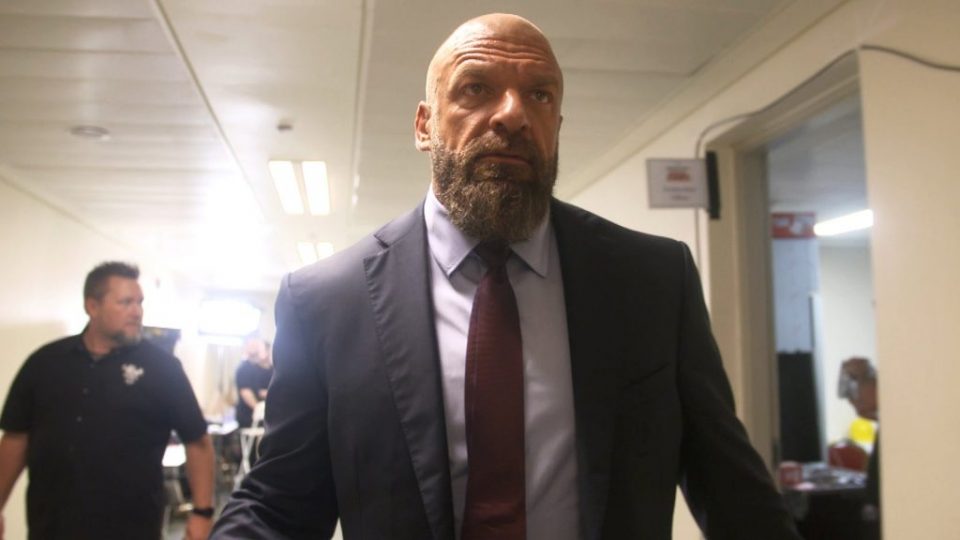 Following the excellent NXT TakeOver: In Your House show last night, WWE Performance Center recruit AJ Francis opened up about an emotional meeting led by WWE COO Triple H immediately after the show.
Taking to Twitter, Francis revealed that Triple H told everyone at the show that if they want to talk to him about their feelings on the 'Black Lives Matter' movement, then he is more than happy to have that conversation with them.
Francis would go on to add that Triple H didn't "have to do that", but concluding that "The Game" is an "ally".
And HE DONT HAVE TO DO THAT and he still made sure we knew that we could… that's an ally. pic.twitter.com/AkQWh9vScv

— A.J. Francis aka FRAN¢ (@AJFrancis410) June 7, 2020
Following on from this, Fightful Select is reporting that Triple H was "emotional" while speaking to talent after the show about the movement. The meeting was also said to have been "incredibly positive":
"Fortunately, multiple people at the NXT post-show talent meeting were willing to "snitch to the dirt sheets" and gave us some supplemental information. While Triple H did note that he was willing to have conversations with talent, we're told that he mentioned that this is an important time in the world, and he was proud of his talent for standing up. Triple H was said to have been emotional, and said that he wants everyone to matter in WWE and NXT, regardless of race, religion, orientation, language, and culture and wants their talent to set an example for the rest of the world."
It is great that Triple H spoke to talent about the matter this week. It is essential that employees know they can speak to their bosses about important matters like the Black Lives Movement, so props to HHH for this one.