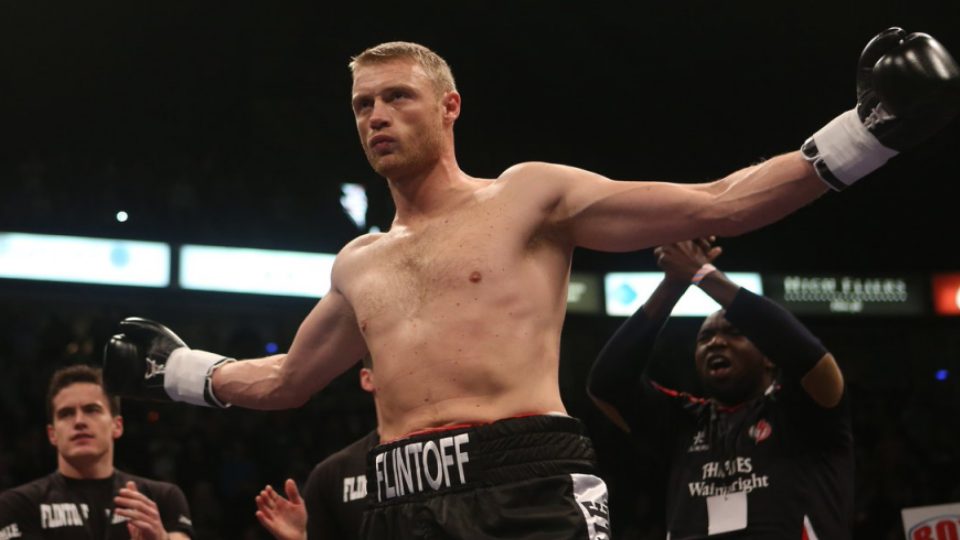 Cricket legend Freddie Flintoff, who currently hosts Top Gear and appears on several other shows, has been offered an "open invitation" of sorts by WWE.
Flintoff – whose real name is Andrew Flintoff – took to Twitter on Thursday night during NXT UK with some interesting comments throughout the show.
He tweeted:
Watching wrestling NXTuk on @btsport reckon me and you @BigTomD could sort these lads out
Tom Davis co-stars in A League of Their Own alongside Flintoff, and replied:
Mate I'm down with that… We'd be the dream tag team.
The official WWE UK Twitter account has now responded to Flintoff's tweet by writing:
Open invitation
Freddie Flintoff also made some other remarks throughout the show, complimenting Ben Carter and eventually deciding his original comment was a bit silly.
There were rumours of an agreement a few years ago between Flintoff and WWE. On Eddie Hearn's No Passion, No Point podcast this past December, Flintoff said:
"What happened was, I needed a job. I used to love wrestling as a kid. I love the Undertaker. Wanna fight this lad in Manchester. I presented [it] to Sky — they loved it, put me in touch with WWE, next thing I know I'm on a plane, I'm off to Tampa to wrestling school. I bulked up and trained. Two days I was there, just getting battered, broke two ribs, did a few pieces to camera. Thought nothing [more] of it.

"Then I got a letter or an email from WWE saying, 'Will you join us?' They said, 'Come to wrestling school, we'll fast-track you, in 18 months you'll be doing WrestleManias, Royal Rumbles.' And I'm thinking, 'I didn't go for this, but with [the] money involved, I'm quite tempted.'"
Quote via Wrestling Inc
What are your thoughts on the above story? Let us know in the comments on Twitter or Facebook.