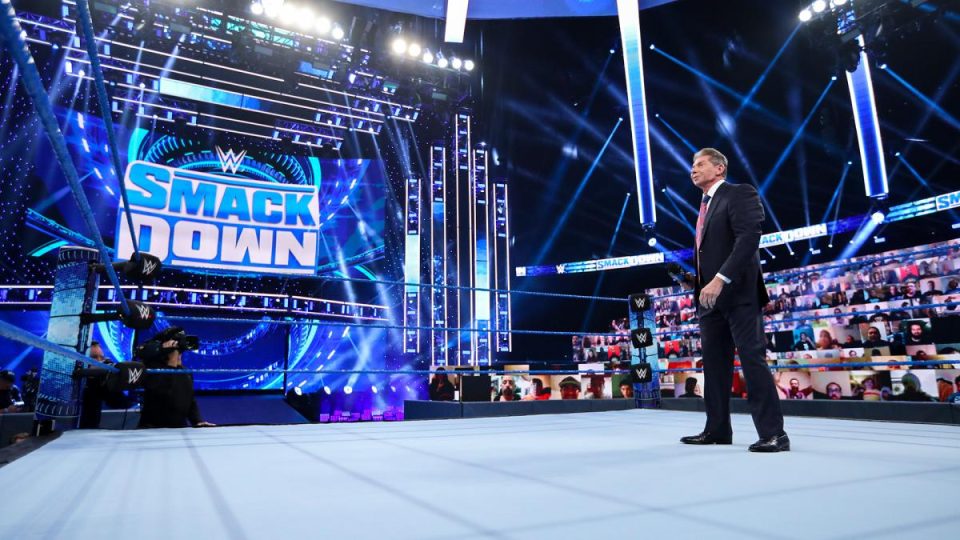 While speaking at the sports panel for CES 2021, WWE Chief Branding Officer Stephanie McMahon spoke about how WWE originally didn't want to have piped-in crowd noise at the WWE ThunderDome.
Stephanie McMahon noted that the company didn't want to artificially pipe-in crowd noise but it wouldn't feel "authentic". However, WWE felt as if it added to the broadcast and aided the performers in the ring:
"There were no fans and there was no audible audience. We didn't think that we should pipe in audio because that didn't feel authentic, and it was an experience that was 'less than' to say the least, and then we really did start to experiment. We started adding different technology, we started piping in audio, we had some of our developmental talents in attendance who were tested of course because health and safety comes first, giving live reaction but it still wasn't enough."
This comes after it was reported that some WWE Superstars are unhappy with the piped-in crowd noise that WWE has utilised for the ThunderDome, a report that you can read more about by clicking here.
What are your thoughts on the above story and piped-in crowd noise at the ThunderDome? Let us know in the comments on Twitter or Facebook.
Thanks to POST Wrestling for the transcription.