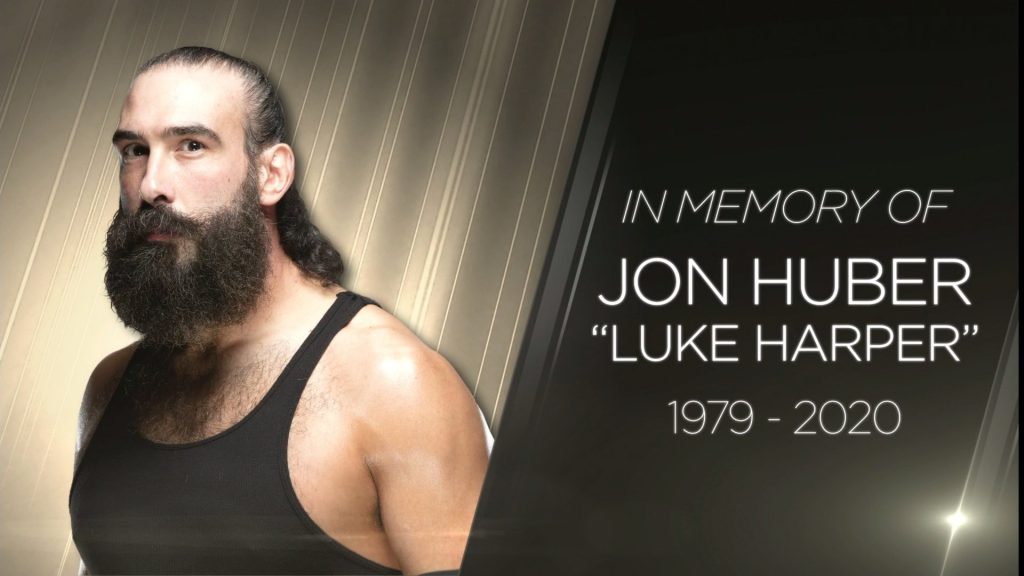 Many fans wondered if WWE would pay any sort of tribute to Brodie Lee on WWE Raw after his untimely passing this weekend. WWE opened the show with the standard "In Memory of" card for Luke Harper.
The card made no mention of his AEW persona Brodie Lee. After the show started, Tom Phillips' first comments on commentary were "It's Monday, and you know what that means."
This was followed up by Drew McIntyre repeating the phrase to open up his in-ring promo to kick off the rest of the show. However, Drew McIntyre added the "Yeah, yeah, yeah" to his promo. This was a catchphrase of Lee/Harper in WWE for a time.
Thank you, Jon. pic.twitter.com/HZSW5QIIsz

— WWE (@WWE) December 29, 2020
Later on, in the show, The New Day wore armbands with Brodie on them to the ring. The New Day's Brodie bands were the only acknowledgment of his AEW persona. In the 8-man tag, Xavier Woods hit Lee's Discus Clothesline and Tom Phillips did the "Yeah, Yeah, Yeah" call on commentary.
Many fans on Twitter were upset WWE did not do more to honor Lee as the show started. However, as the show went on, more wrestlers worked in subtle tributes.
WWE has not typically done much more for wrestling personalities who've passed away in the business who didn't work for them. WWE certainly doesn't have a history of acknowledging other companies since the Monday Night Wars. However, while the tributes may have been limited, they were nice and understated.
As we've stated, WrestleTalk sends  Huber's family condolences and well wishes as they mourn the loss of a loving father and husband.
What are your thoughts on the above story? Let us know in the comments on Twitter or Facebook.