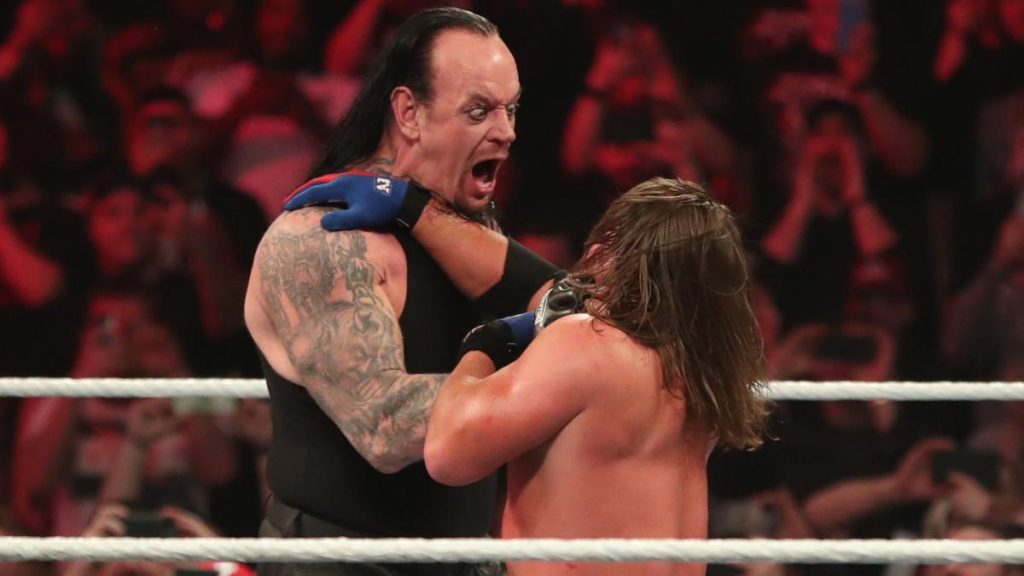 At Elimination Chamber, AJ Styles went one-on-one with Aleister Black. After Gallows and Anderson got involved in the match, The Undertaker appeared on the broadcast to deliver a brutal chokeslam to Styles.
The following night on Raw, AJ cut a brilliant promo on 'Taker. During his passionate promo, AJ called The Undertaker by his real name and brought up his marriage to Michelle McCool. Styles then challenged 'Taker to a WrestleMania match.
WWE then confirmed that the two veterans will go come face-to-face for a WrestleMania contract signing on next week's show. The show will also feature an appearance from Stone Cold Steve Austin.
Some have speculated that AJ was dropping hints for a stipulation to be added to match. The stipulation could be added in time for next week's show.
Speaking on the Wrestling Observer Radio, Dave Meltzer and Bryan Alvarez speculated that AJ was dropping hints for a Casket Match at WrestleMania with The Undertaker. His was after he told 'Taker that he plans to "kill him".
There is no official word on if this is WWE's plan for the two former World Champions at the marquee pay-per-view next month. For the latest on that, stay tuned to WrestleTalk.com.
Do you want to see AJ Styles and The Undertaker have a casket match at WrestleMania? Let us know on Twitter.