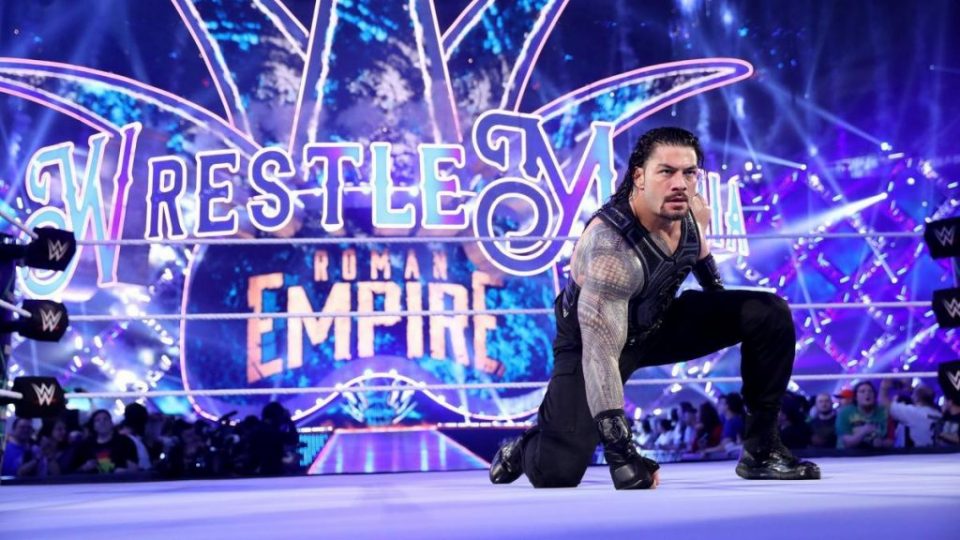 Just under two weeks ago now, it was reported that Roman Reigns had told WWE higher-ups that he was unwilling to work WrestleMania due to the Coronavirus pandemic.
Due to his battles with leukemia, the most recent of which ended just over a year ago, Roman has a compromised immune system so he made the call to stay at home to protect himself and his family.
WWE reportedly found out Roman wouldn't be on the show on either Tuesday 24th or Wednesday 25th of March. However, WWE continued to promote the Reigns vs. Goldberg Universal Championship match until the April 3, episode of SmackDown.
On the final SmackDown before WrestleMania, which took place just 24 hours before night one of 'Mania 36 was set to start, Michael Cole randomly said that Braun Strowman would instead be facing Goldberg at the "show of shows".
Commentary didn't reference Roman Reigns once during SmackDown, and WWE failed to even mention Roman Reigns on either night of the WrestleMania shows this weekend.
On the latest Wrestling Observer Radio, Dave Meltzer speculated that WWE may be unhappy with Roman Reigns for pulling out of the show:
"Maybe they're mad at [Roman] and they have no right to be. It's either they're mad at him or they're just trying to hide it as much as they can and they don't want to deal with it."
Of course, there is no word on if WWE higher-ups are actually upset with Roman Reigns for pulling out of the show as this is just Meltzer speculating. However, I really hope they aren't as Roman made the right decision for himself and his family.