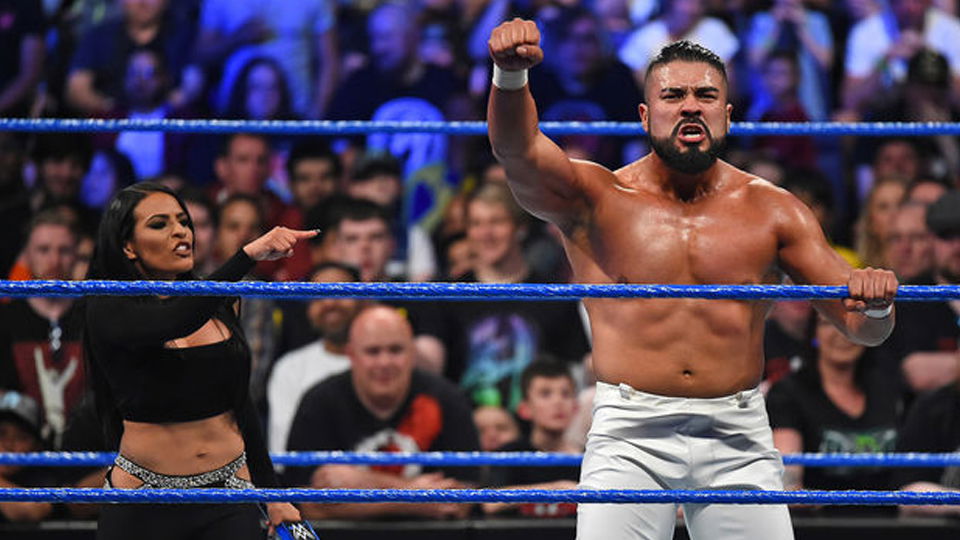 Andrade is reportedly very highly regarded by those backstage within WWE, and the company are lining him up for a big push in 2019. The former NXT Champion actually approached Vince McMahon about a push, and the Chairman said it would be granted if he learns to speak English.
Andrade, who picked up a big win on Smackdown against Randy Orton, Ali and Finn Balor, has been speaking more English in his promos, and it has been reported that WWE Talent Relations have provided him with an English tutor to speed up the process of him learning the language.
In the latest Wrestling Observer Newsletter, Dave Meltzer is reporting that the former Smackdown star has been provided with some assistance in learning the language in the form of a tutor, and the aim is to have him eventually cut promos for himself instead of relying on Zelina Vega. On the matter, Meltzer had the following to say:
"Through (WWE) talent relations, they've given him an English tutor to speed him up in that regard. He's been speaking more English in his promos of late because they want him to get more practice at it, rather than just rely on (Zelina) Vega to do it for him."
Meltzer noted that Vince McMahon feels strongly about encouraging the talented performer to learn the language as he feels his inability to speak English will prevent him from connecting with audiences and being a top guy in the company.
This is not the only shocking Vince McMahon story this week, as a friend of three members of WWE's creative team revealed some truly staggering stories about Mr McMahon, including how Vince likes the frankly daft Revival and Usos storyline on Raw because "he thinks it's funny"…