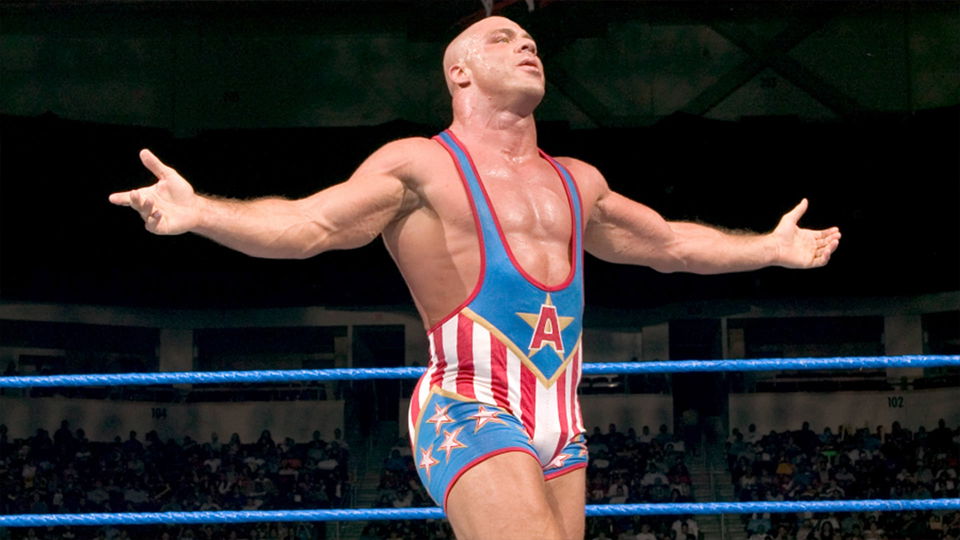 It was reported just over a week ago that WWE Hall of Famer Kurt Angle, along with The Undertaker, was pulled from Conrad Thompson's Starrcast II convention. This has been followed by the announcement that WWE prevented him from attending another of his non-WWE appearances.
Both Angle and Taker signed new contracts that allow the company to prevent them from making public appearances that they deem to not be in their best interests. The convention is not officially aligned with, but has clear links to All Elite Wrestling, with it taking place on the same weekend and in the same area as Double or Nothing.
According to WrestleCade 2019's promoter Tracy Myers and Yes! Weekly, Angle has also been pulled from WrestleCade's November convention at the request of WWE. The company feel that WrestleCade is connected to All Elite Wrestling, something WrestleCade Weekend's co-owner Brian Hawkins strong denies.
John Pollock has confirmed on Twitter that while the promoters received their money back, WWE did not arrange a replacement after pulling Angle
As reported by @yesweekly, Kurt Angle has been pulled from this November's WrestleCade convention in Winston-Salem, NC.

I spoke with WrestleCade's Tracy Myers, who confirmed that the deposit for Angle was returned immediately. WWE did not offer a replacement for Angle.

— John Pollock (@iamjohnpollock) May 2, 2019
This comes days after Angle confirmed he has signed a new multi-year WWE deal that will see him fulfiling a new role within the company.