Raw
Last week's Greatest Royal Rumble 'go home' edition of Raw drew 3.09 million viewers, although it did face competition from the likes of the NBA and NHL.
Following the controversy in the WWE Universal Championship match at Friday's event in Saudi Arabia, as well as Braun Strowman winning the largest ever Royal Rumble match, would this week's episode draw more or less than the week prior?
The answer is less, but only very slightly with a viewership of 3.06 million viewers, down 30,000, which does mean that no-one really cared too much about the finish to Brock Lesnar's Universal Title retention.
It's not too surprising though, given that other than Reigns moaning, there wasn't really any interesting storylines heading into Raw. In fact, that's a lie. Titus O'Neil fell over in what was the greatest moment in WWE history on Friday.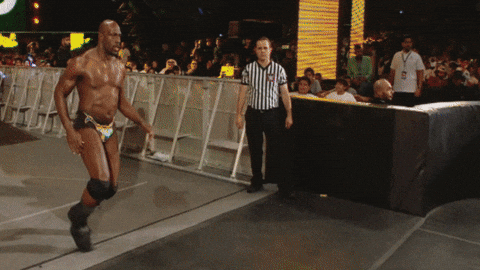 How did the leader of Titus Worldwide address this? He fell over again. This really is scintillating stuff.
But other than that, absolutely nothing to entice any interest whatsoever in this week's edition of "the longest running weekly episodic television show in history."