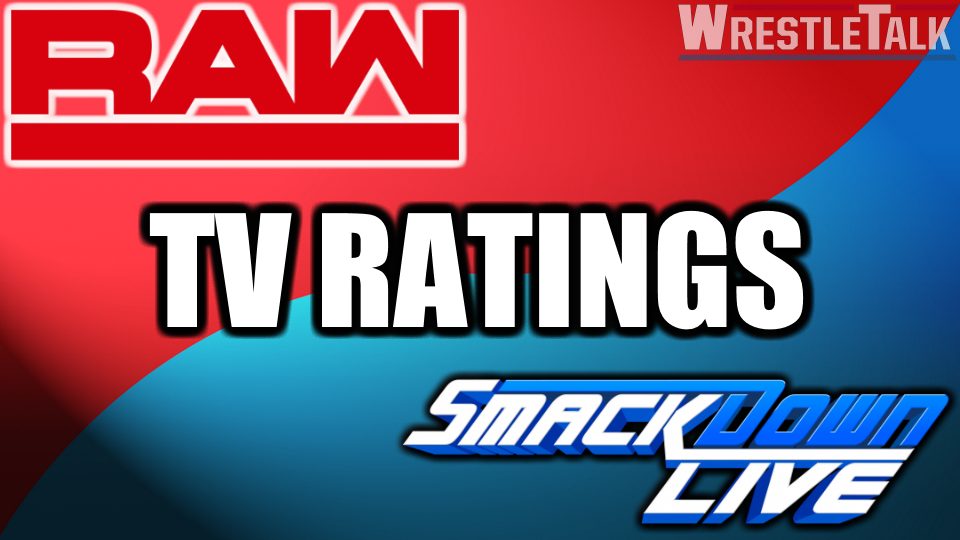 The last couple of weeks have been filled with progress and optimism where WWE's TV ratings are concerned.
Despite a pretty abysmal calendar year thus far, (especially since WrestleMania 34), both shows' viewership has increased for the last two weeks.
But then this week happened.
And back down to earth we go.
Here's this week's WWE Raw and SmackDown Live TV ratings report.
Last week's Raw clocked in at 2.903 million viewers, just under 100,000 short of the three million mark.
This was a little bit of a surprise given that nothing was actually advertised beforehand for that show, given that it was the first after Money in the Bank, and the first on the road to Extreme Rules.
This week, a WWE Intercontinental Championship rematch was advertised prior, between former champ Seth Rollins, and the new holder Dolph Ziggler.
Despite this, Raw saw a drop to 2.663 million viewers.
This still means the red brand hasn't hit three million since April.
An interesting tidbit though is the hourly breakdown of Monday's show. Usually, the first hour is the peak, then people lose interest and the like, causing it to decrease through the second and third hours. This week though, it was the other way around:
8 pm hour – 2.597 million
9 pm hour – 2.679 million
10 pm hour + overrun – 2.714 million
Very curious indeed.
Source: ShowBuzz Daily
It has been a similar story for SmackDown Live up to this point, with the last two weeks showing a slight increase on a frankly diabolical couple of months.
Last week's edition was watched by 2.315 million viewers.
Confirmed before the show this week was the following:
Bludgeon Brothers to appear on Miz TV
Becky Lynch vs. Peyton Royce (which for some reason was changed to Becky Lynch vs. Sonya Deville)
Xavier Woods vs. Rusev
Jeff Hardy defending the US Title v Shinsuke Nakamura (which didn't happen because Nakamura was bitten by a police dog on Monday night and not cleared to compete)
The above was then advertised as a Jeff Hardy US Title open challenge (which was answered by Eric Young of SAnitY)
SmackDown Live scored a new low for 2018, with only 2.135 million people tuning in, with 2.138 being the previous low, which occurred on June 5.
It is however important to note that SmackDown was still the top TV show in the 18-49 year-old demographic.
The total also isn't as low as 2.119 million, which was earned on October 30 last year. It is running it a little close though, and I wouldn't be surprised if we end up with less than that at some point in the next few months.
However, with the massive reunion of Team Hell No on Tuesday, I expect numbers to pick back up next week.
Source: ShowBuzz Daily
Summary
I can't mask the fact that this week was a bad week for viewership, but in terms of quality of content, the shows themselves were actually rather good compared to what we've been subjected to recently.
A lot of what we saw on Raw seemed very inconclusive, creating intrigue as to what will happen in the final two episodes before Extreme Rules. This could either lead to more viewers as more people are interested to see what happens, or less viewers because people are fed up with nothing happening and going round in circles.
As I mentioned, the dramatic Team Hell No reunion that closed out SmackDown was definitely one of the biggest talking points in WWE recently, and I can only see that benefiting the viewership figures in the coming weeks.
What do you make of this week's ratings? Let us know in the comments below or on Twitter here. You can also join us on Discord to chat with Oli, Luke, the magazine team, the website writers and each other here!