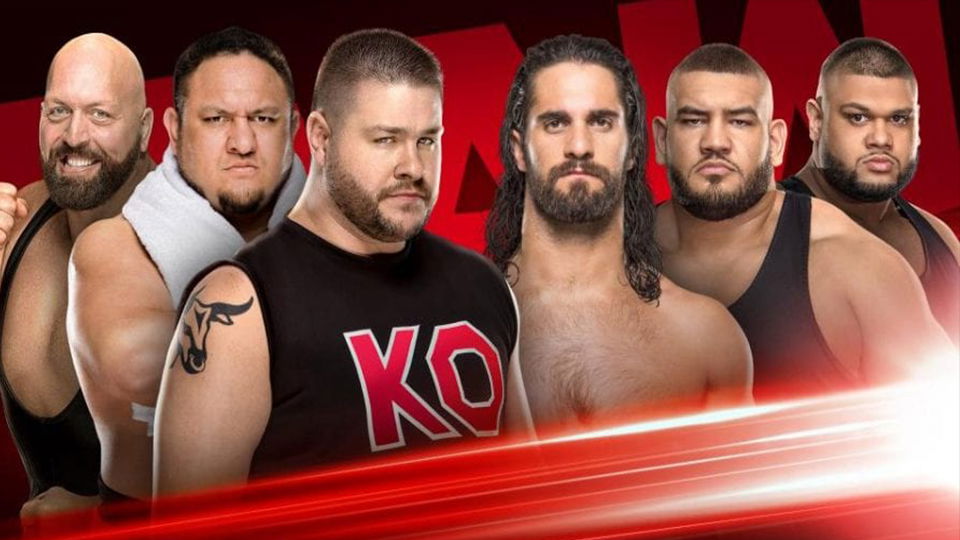 WWE Raw will feature a first tonight, a "fist fight" match. Details about the match have been scarce, with Kevin Owens going so far as to tweet WWE asking what the rules are. Now, we know what we can expect to see.
Hello, @WWE.

Can someone tell me what the rules to a Fist Fight are? If I punch through Seth's face, do we win?

I called Vince this week to ask him and he put me on hold for 5 hours and 18 minutes before the call mysteriously dropped

Anyway, lme know.

Thanks! ☺️

— Kevin (@FightOwensFight) January 11, 2020
Kevin Owens, Samoa Joe and Big Show will be taking on Seth Rollins and AoP. The Wrap reports that the rules will be no count outs, no disqualifications, no pinfalls and no submissions, the only way to win is to knock out every member of the opposing team.
It seems like this will be some variation of a tag team Last Man Standing match. Kevin Owens and Seth Rollins' issues date back to Survivor Series and the night after when Rollins blamed the Raw roster for the brand's shortcomings.
Now, Owens has the backup of Samoa Joe and Big Show to take down Rollins and AoP.
Will you be watching the Fist Fight on WWE Raw? Let us know on Twitter or on Discord!