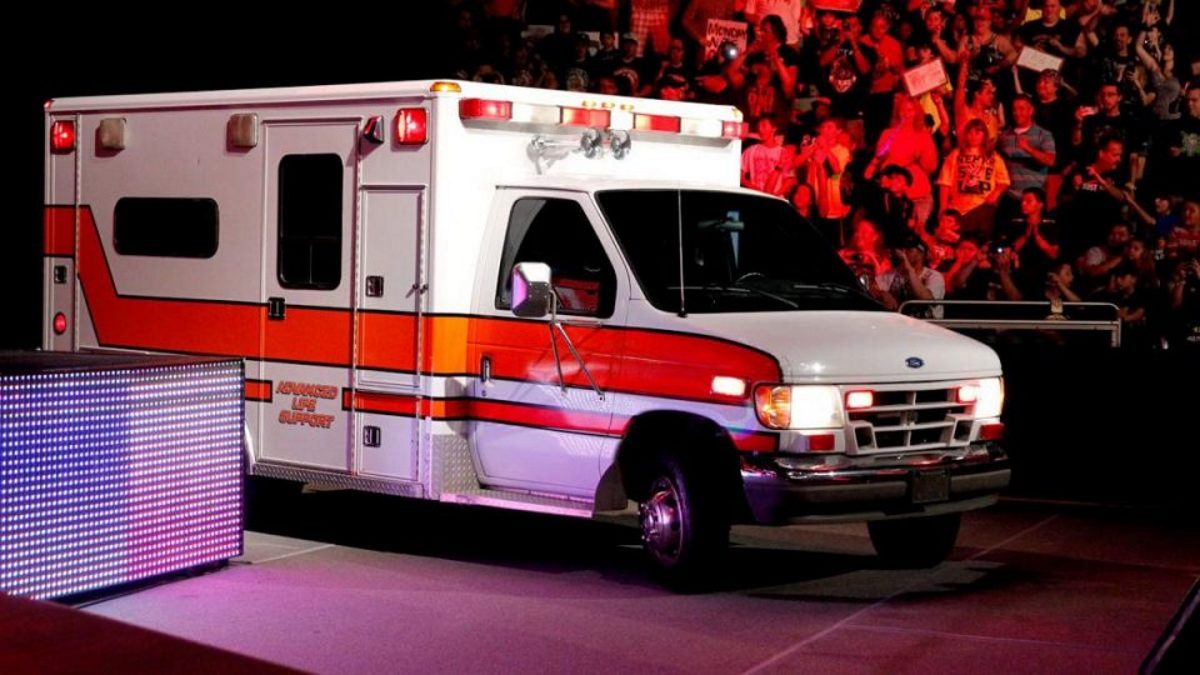 A match from this past Monday's episode of WWE Raw on the USA Network ended abruptly due to legitimate injury concerns.
The match between Sheamus and Humberto Carrillo was called off after Sheamus landed on Carrillo's knees following a Sunset Flip Powerbomb spot to the outside.
Fans were left wondering if this was the original plan for the match or a botch.
Fightful Select is reporting that the spot was indeed a botch, and the match was not supposed to end in the manner in which it did.
With regards to the status of Humberto Carrillo, Dave Meltzer thankfully noted on the latest Wrestling Observer Radio that the Raw star is "okay", and could even wrestle tomorrow if he needed to. Meltzer and Bryan Alvarez said:
Meltzer: "Humberto Carrillo is okay. If he needed to wrestle tomorrow he could. They may do an injury angle out of it, they may not, but he's fine. But that was not the planned finish."

Alvarez: "Why Sheamus was willing to take a Sunset Flip Powerbomb to the floor I don't know, but he was. But he didn't land on the floor, he landed on the left leg of Humberto Carrillo. And Humberto Carrillo landed, and his legs just stopped working. And he laid there."

Meltzer: "I thought the problem was the right shoulder."

Alvarez: "Well I think there were a lot of problems, but he could not move his legs at all when he first landed."

Meltzer: "He had the wind knocked out of him too. Sheamus looked kinda rocked too."

Alvarez: "Well he looked worried because this poor guy couldn't move. So Humberto goes totally limp, he starts to sit up and his legs aren't doing anything, and he starts to scoot himself over, I think towards the timekeeper to try and signal towards the timekeeper or something like that. And the ref comes out, the ref checks on him, the ref checks on Sheamus, and then even though they're both down and not moving, and because this was not the planned finish, the referee ends the match but he awards the match to Sheamus. He raised Sheamus' hand and announced that he was the winner."

Meltzer: "Oh I guess he (Sheamus) was supposed to win that match then."

Alvarez: "By the time the doctors came out, Humberto was moving his legs again, but he was holding his ass and I don't know if his back got jammed because of the landing or what happened, but it was scary. But as noted, apparently everyone says he's alright."

Meltzer: "Yeah he's alright."

If you use this quote or any portion of it please credit WrestleTalk.com for the transcription and link to this page
Carrillo himself has now reacted to the situation, which you can read about at this link.
What are your thoughts on the above story? Let us know in the comments on Twitter or Facebook.