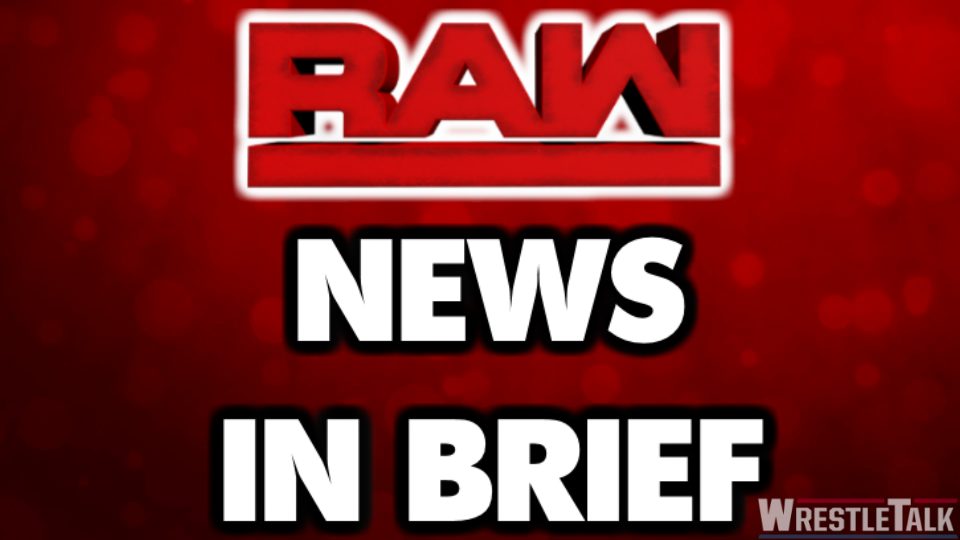 Here is the brief rundown of this week's episode of Raw:
Braun Strowman did a growly in-ring promo calling himself 'Mr Monster in the Bank'. An almost-heely smug Finn Balor came out and Braun told him last week he put up a great fight "for a little guy". So Finn slapped the Monster Among Men. This brought out Kurt Angle who made a rematch between the two Money in the Bank match opponents to kick off the show. Kevin Owens – who is also in the men's MITB match – came out to do commentary and used a live mic to provoke Balor and Strowman. Finn was doing well and was going for a second Coup de Grace when Owens attacked him to cause a DQ. KO then attacked Balor with a ladder and tried to do the same to Braun but Strowman cut him off then as Kev fled, threw the ladder over the top rope and halfway up the ramp, almost hitting Owens in an impressive show of strength.
Elias tried to sing. His command of live crowds is truly impressive. But Seth Rollins arrived for his Intercontinental Title match and calmly picked up Elias' stool and threw it out of the ring. Elias left in a huff. Rollins then defended against Jinder Mahal. Sunil Singh interfered a lot. The match ended when Rollins lost his temper and attacked both Mahal and Singh with a chair, Seth losing by disqualification. They ran off with the champion in pursuit. Rollins stopped at the commentary table to pose in triumph only for Elias to return and crack him over the head with his guitar. The I-C Champ was about to be stretchered out but instead struggled to his feet, neck brace on, and left the arena on foot helped by officials. We're getting a Rollins vs Elias programme.
Nia Jax decided to go heel all of a sudden. She put on an exhibition match in the ring with someone called Michelle Webb while Ronda Rousey watched from the commentary desk. The Raw Women's Champ demonstrated how she'd break out of an armbar, Then she squashed Webb with a Samoan Drop, leg drop and rolling senton, all while goading Rousey over the mic. Ronda eventually got into the ring and confronted Jax with 'The Look'. Jax mocked Rousey and called her "cute", then left. Bizarre but intriguing segment.
Matt Hardy and Bray Wyatt beat The Ascension in a non-title match
Kevin Owens pinned Bobby Roode countering a sunset flip. Braun Strowman then emerged and chased Owens before destroying him with running powerslams as Roode cheered him on, using total annoying over-the-top heel mannerisms (is everybody going heel on this show?) So Braun powerslammed Roode as well.
Sami Zayn came out and gave a disingenuous apology for that abomination of a segment last week. He admitted those weren't Bobby Lashley's real sisters and were instead 'men'. Lashley came out and challenged Zayn to a match at Money in the Bank. They shook hands but Lashley crushed Zayn's hand. So they're trying to salvage a PPV match out of this disaster of a feud.
Drew McIntyre beat Chad Gable
The B Team hosted a Memorial Day barbecue. This segment proved that they shouldn't allow Curtis Axel anywhere near a mic. Titus Worldwide, The Ascension, The Revival, Breezango, and Rhyno and Heath Slater were all out there eating potato chips, B Team baked beans, potato salad, baloney sandwiches and Bo-dogs. Rhyno and Slater were the undisputed stars of an otherwise ropey few minutes of nuttiness. Rhyno just sat there and stuffed his face throughout, which was funny. The whole point of this was the B-Team were bribing their tag team competition with food so they would step aside and allow them a title match. The teams were miffed at this, so it ended in a food fight and with The B Team choke slamming Rhyno through a table.
Sasha Banks won a gauntlet match to qualify for the Women's Money in the Bank match, lastly beating Ruby Riott who had already beaten Dana Brooke, Mickie James and Bayley. Bayley had earlier beaten Liv Morgan and Sarah Logan.
Erm…where's Roman Reigns?
Did you enjoy Raw this week? Let us know with a comment below!