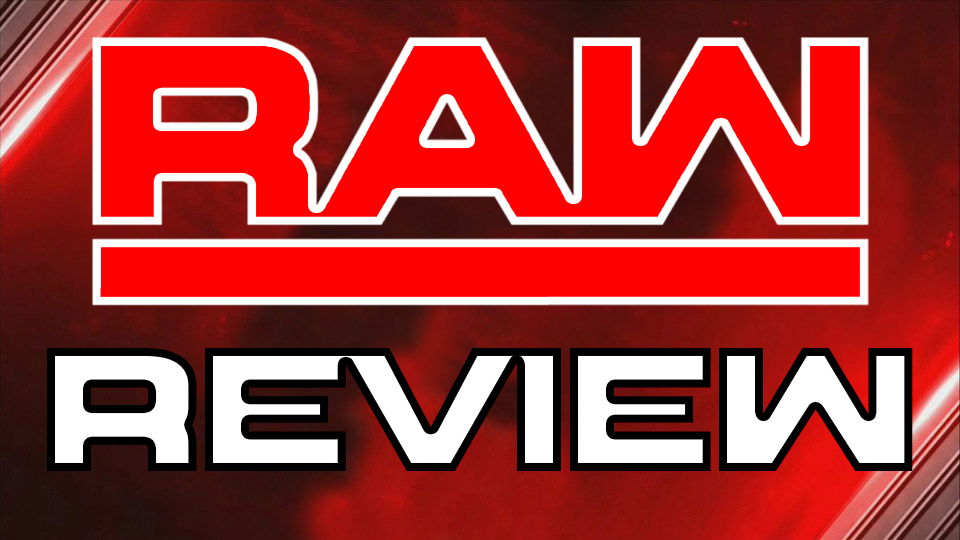 Well, my annual trip to see Raw was pretty damn average, and that's all I could ever have asked for.
Something I didn't ask for, however, was the large and very loud man who sat next to me for the whole evening. He insisted on openly and obnoxiously analyzing every match and superstar, while everyone around sat awkwardly trying not to look at him. It was like me at a speed dating event.
The show opened as it invariably does with a Roman (or Ro-moan, get it?) Reigns promo, where he moaned about Jinder Mahal's interference in his match last week. I mean, he has a point, Jinder did cost him the match, but he's fast become a long-haired, miserable Samoan (or, Sa -moan-an, get it?)
Kurt Angle came out to tell him he could moan as much as he liked, but that wouldn't help his case in trying to get another Money in the Bank (MitB) qualifying match. Roman, after warning Kurt he was "gonna do what I have to do", found Jinder, who was conveniently walking through backstage in full ring gear, and attacked him.
And then he attacked him again later in the night, thus costing Jinder his place in the triple-threat MITB qualifier with Bobby Lashley and Elias.
This feud is actually happening I guess. Incredibly, the fans cheered Jinder. That's how much the fans hate Roman. Jinder, one of the most obvious heels in the company, being cheered just because he was up against Roman.
I have heard some booing in my time, but you could barely hear Roman speak over the noise of the crowd booing him. His double attack on Mahal, particularly the second attack when Jinder was defenseless, was certainly behavior you'd expect from someone turning heel, but let's not get our hopes up…
Up next was quite comfortably the match of the night, which is hardly surprising given the two men involved. Seth Rollins has consistently had the best match on Raw since becoming the Intercontinental Champion, and this was a continuation of that trend.
Lots of near falls, reversals, high spots… just everything you want from a match basically. It really reminded me just how good Kevin Owens is, as he has been given very little to work with in recent months. This is the man that beat John Cena on his main roster debut after all.
And this wasn't the last we'd see of Owens either, as following a phone call with Stephanie McMahon, he was inserted into Jinder's spot in the triple-threat qualifier at the end of the night.
Owens, obviously, won the match – which was also very enjoyable – after Sami Zayn ran to the ring to distract Lashley. And speaking of Lashley, he was also being booed by the crowd… something tells me his interview with Renee Young went down just as well with everyone else as it did with me.
Sami's interference came after he cut a promo in which he promised to expose the "real Bobby Lashley." He claimed the Lashley in the interview was fake, and that he would prove it by bringing Bobby's sisters to Raw next week.
Man, I hope he's right about it not being the real Lashley. I believe I mentioned that it would be stupid if they got Lashley's sisters on Raw, but honestly, I've lost complete interest in the man. I felt sorrier for Sami here, who, despite being a brilliant heel, was being heavily cheered by the crowd, no matter what he said.
Amazing how people who are booked well get cheered and vice versa, isn't it?
Now to run through a couple of less interesting things, but still important.
Bobby Roode booked his place in the Men's MITB match, defeating Baron Corbin and No Way Jose in another fun bout. Good stuff… but he ain't winning.
Alexa Bliss qualified for the Women's MITB match after defeating Mickie James and Bayley. It looks like the Alexa/Mickie friendship is over… again.
Before the match, Sasha Banks gave Bayley a supportive look… why though? Just let them destroy each other in an inferno deathmatch.
Now to run through a couple of less interesting things, and also less important.
Matt Hardy and Bray Wyatt squashed the revival…why though? The Revival is still one of the best tag teams in the world – I genuinely hope they leave and prove how great they are elsewhere.
Sasha Banks, Natalya & Ember Moon defeated the Riott Squad… why though? You've just derailed their momentum for no reason. And giving Natalya the submission victory is just baffling.
A more important moment for the women's roster was a video package, which showed Nia Jax challenging none other than Ronda Rousey for the Raw Women's Championship at Money In The Bank.
Now, I'm all for Ronda being a star, but not yet guys, she's had one match. I know they're trying to bring more mainstream attention to WWE, and particularly to the women's division, but as Ronda even said herself, she's only had one match and there are people more deserving.
It all feels very rushed and premature, and I can't see Nia retaining in a million years, but I suppose it could be an opportunity for whoever wins the MITB briefcase to do a same-night cash-in. I wouldn't want to see this either, as it would give Ronda a "Champion for 30 seconds" label, and you wouldn't want her to be pinned or tap out in the second match.
My two highlights, however, were the other two tag matches of the evening. Finn Bálor & Braun Strowman vs. Drew McIntyre & Dolph Ziggler, and the newly named B-Team vs. The Fashion Police.
The second match of the two was very interesting, as now they're without The Miz, Axel and Dallas are a bit lost on Raw… but not anymore.
Following a very funny backstage segment with Kurt Angle, they decided on the B-Team name. Kurt denied their wish to have a shot at the Raw Tag Team Championships due to their zero to 300 win/loss ratio, but would allow them to have a match that night… and guess what… they won!
And not only did they win, but the crowd loved it too. It's amazing what you can do when you book people correctly, isn't it? Loved this.
Lastly, and I was admittedly very worried about this match, Drew and Dolph beat Finn and Braun. The reason I was worried was that a loss for either team could have been catastrophic for their momentum.
Thankfully, in the heel-ish way it ended, very little momentum was lost and Drew and Dolph still look good.
You never really appreciate just how damn huge Drew McIntyre is until you see him up close. The man is a mountain. A very hairy mountain, but a mountain nonetheless.
There was a spot which resulted in Braun's GRR trophy being knocked over, which, accident or not, was really cool, and was an effective distraction which allowed The Show to pick up the win. Lovely.
What did you think of last night's Raw? How excited are you for the B-Team to beat Asuka's undefeated streak? Let us know in the comments below or on Twitter here.