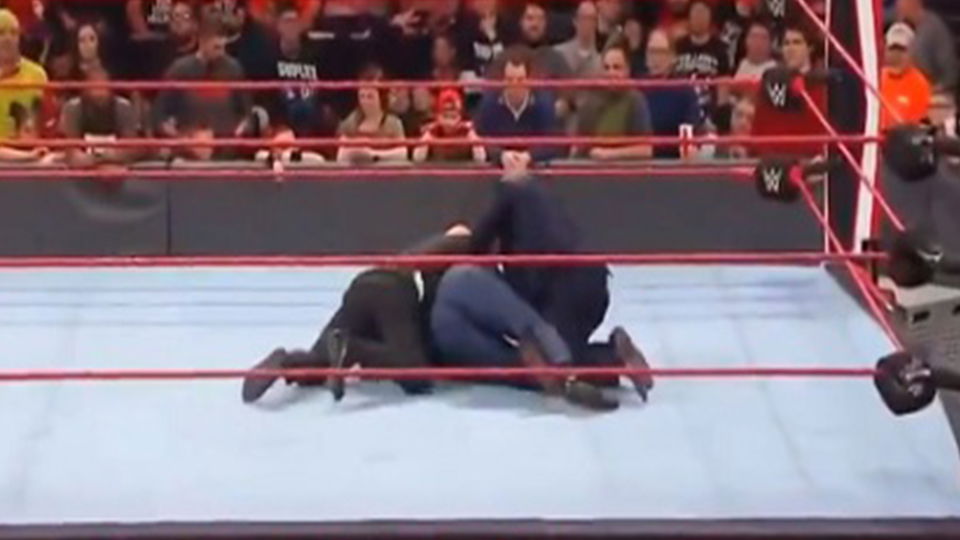 In case you missed it, there was an incident on WWE Raw that saw a man get tackled by security in the ring. It was revealed after a commercial that the man had been Lana and Bobby Lashley's wedding officiant. Now, it is being reported that this was all planned.
Ryan Satin took to Twitter to reveal that his sources had told him that this was part of a plan and not a breakdown in communication. Satin wrote,
"According to sources, this was planned ahead of time and not a breakdown of communications between WWE officials and the security team. This seems evident in footage shared on Facebook by the actor who played the wedding officiant, as security wouldn't have handled a situation like that."
This is a very strange situation. By all accounts it appeared as though this was all a miscommunication. The camera cut away when it was visible on screen as is the norm for fan interference. Still, the actor involved did post on Facebook to shed a little more light on the situation.
He wrote the following:
"This is what happened tonight at WWE/RAW: I needed to get into the ring in order to consummate the 'Bobby Lashley and Lana Wedding' (which was totally disrupted last Monday night in Hartford CT), but security prevented me, so I had no other choice but to dive into the ring headfirst. Security was not pleased! But the married couple was very happy!"
These seem to be conflicting reports so we shall see if we can get any clarification in the coming days.
What did you think of WWE Raw? Let us know on Twitter or on Discord!