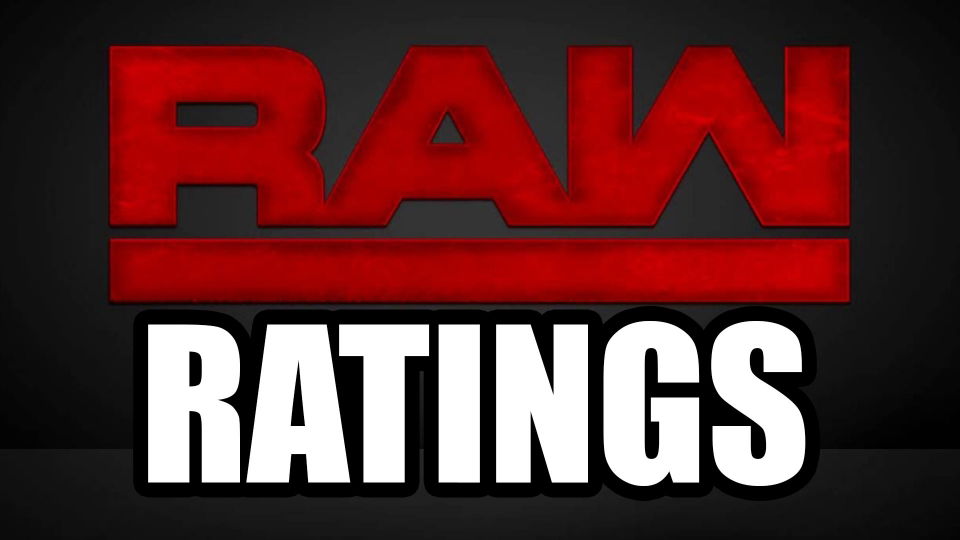 WWE Raw had a better week once again in terms of average viewership last night, but it was still way below the numbers the company will be targeting.
The show managed an average of 2.275 million viewers over the 3 hours, which is up 1.8% from last week's 2.235 million viewers for the Stomping Grounds go-home episode.
For this week's show, the first hour drew 2.386 million viewers, the second hour drew 2.315 million viewers  and the third drew 2.126 million viewers. The 11% drop between hours 1 and 3 is better than usual too.
Below is the 2019 RAW Viewership Tracker:
January 7: 2.324 million viewers
January 14: 2.722 million viewers
January 21: 2.462 million viewers
January 28: 2.703 million viewers
February 4: 2.510 million viewers
February 11: 2.462 million viewers
February 18: 2.771 million viewers
February 25: 2.922 million viewers
March 4: 2.783 million viewers
March 11: 2.819 million viewers (post-Fastlane episode)
March 18e: 2.695 million viewers
March 25: 2.589 million viewers
April 1: 2.639 million viewers
April 8: 2.923 million viewers
April 15: 2.665 million viewers
April 22: 2.374 million viewers
April 29: 2.158 million viewers
May 6: 2.244 million viewers
May 13: 2.349 million viewers
May 20: 2.521 million viewers
May 27: 2.190 million viewers
June 3: 2.405 million viewers
June 10: 2.125 million viewers
June 17: 2.235 million viewers
June 24: 2.275 million viewers