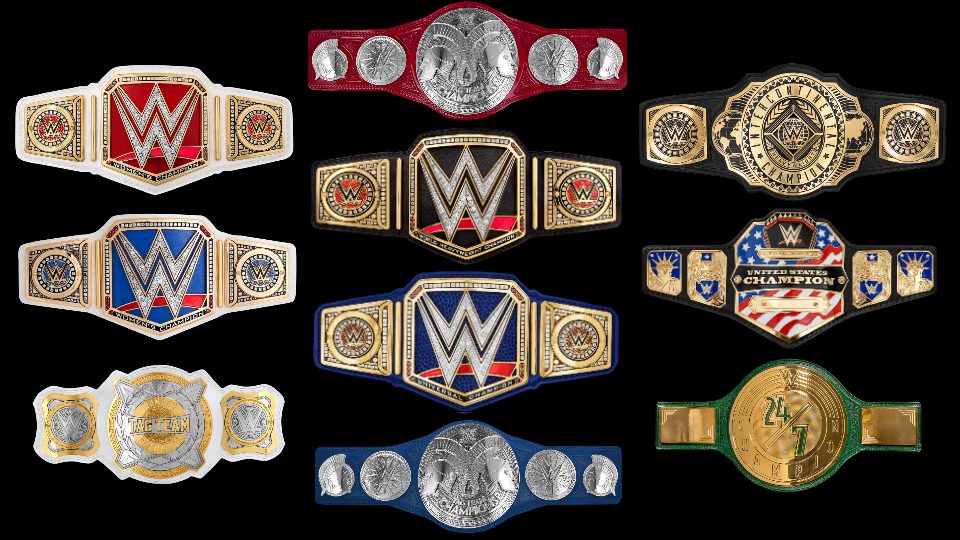 WWE unveiled the new United States Championship belt on Raw. It has drawn mixed reactions from fans and it is the last design from the Ruthless Aggression era to be redesigned. Now, it has been revealed WWE recently redesigned another set of belts as well.
Dan Beltzer (who knows about all things championship belts) revealed on Twitter that the SmackDown Tag Team Championship belts have been redesigned. However, the newly designed belts haven't been used. WWE has reportedly had the belts since WrestleMania 35 in 2019.
They've had new SD tags since WM35 they haven't used.

NXT belt is being replaced with a larger version of the same design.

— Dan Beltzer (@BeltFanDan) July 8, 2020
The current design of the SmackDown Tag Team Championships has been the design since the titles' inception. The belts were introduced with the reintroduction of the brand split in 2016. Rhyno and Heath Slater were the first set of champions. Kofi Kingston and Big E of the New Day are the current SmackDown Tag Team Champions.
Beltzer also revealed that the NXT title is being replaced with a larger design. All of the NXT titles went through a redesign in 2017 as they were all replaced at NXT Takeover: Orlando. There has been no other word on when a new NXT title design would be unveiled.
What championship belt would you like to see redesigned? Let us know on Twitter!