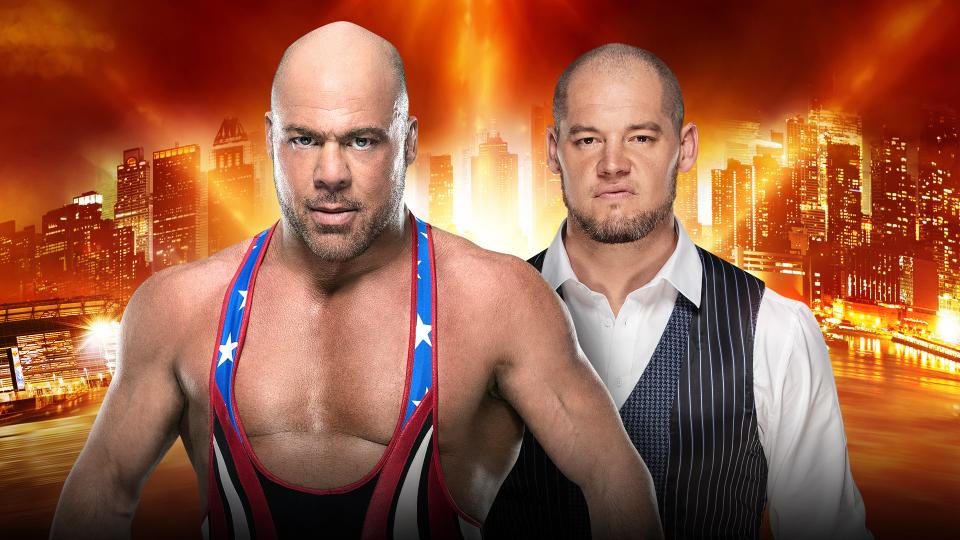 When Kurt Angle announced on Raw that he was facing Baron Corbin in his final match at WrestleMania, the world practically went into meltdown.
According to WrestleVotes, however, WWE have taken this feedback on board, and are now 'reconsidering' the match:
From a source: Angle vs Corbin is being "reconsidered".

WWE did not expect this type of negative reaction, and thus, they don't want such a negative feel to Kurt's final contest.

— WrestleVotes (@WrestleVotes) March 21, 2019
If it's true that WWE didn't expect this reaction 1) they're silly, and 2) that is very, very amusing.
Many expected Angle to face John Cena, who according to the Wrestling Observer, will have a match on the show, but has no opponent lined up at the minute.
Cena has taken a jab at the announcement himself on Instagram, and even Angle's wife complained about the 'very underwhelming' reveal on social media.Moreover, Angle himself was also reportedly unhappy with the match, and had to practically apologize, calling Corbin a "legit tough guy".
Let us know in the comments if you'd like to see Kurt Angle vs. Baron Corbin changed, and if so, what to?