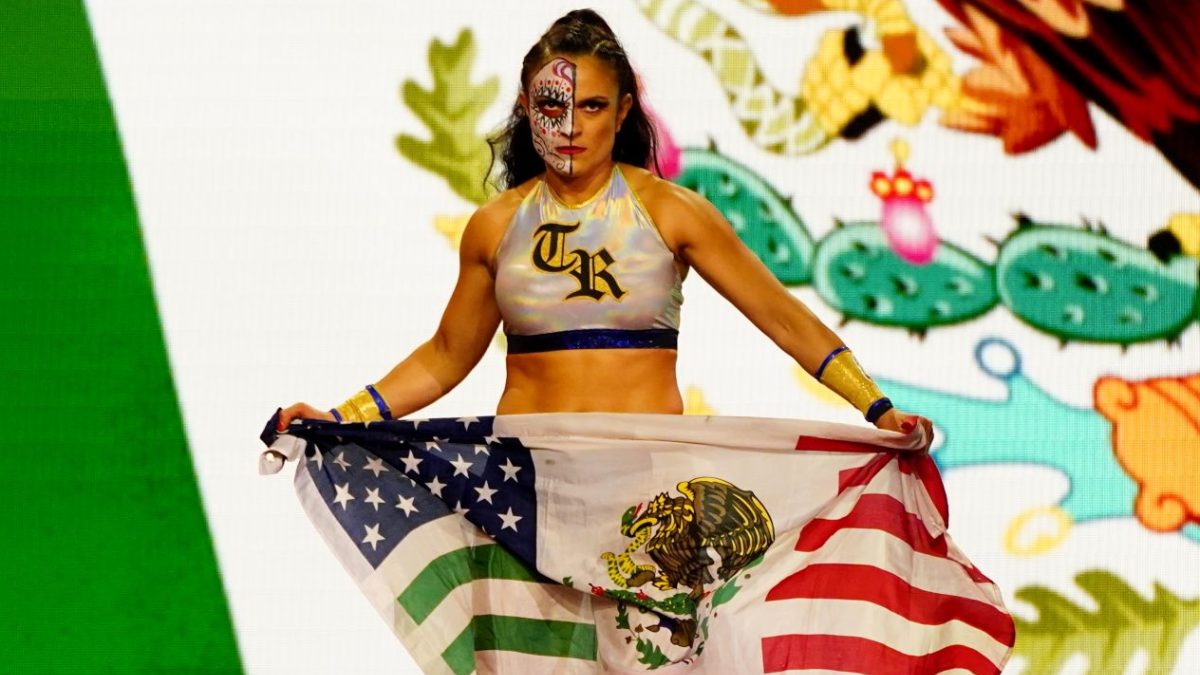 AEW star Thunder Rosa has opened up about finding her place in wrestling, recalling an offer to sign with WWE as a referee.
Speaking on Oral Sessions with Renee Paquette, Rosa reflected on her time in Lucha Underground and on the independent scene, before moving to Texas in 2019.
Rosa revealed that she spoke with WWE about a referee deal, ahead of her NWA debut. Explaining how a hurricane literally shook her life up, Rosa said:
"I remember just struggling that summer and just the idea of doing MMA came to me and I was like, 'Maybe I'll just do MMA. This wrestling thing is not happening. I gotta find something else to ignite my passion for what I'm doing' and I started training MMA, Jiu-Jitsu, all Martial Arts then I ended up getting — signing a contract and at the same time, that's at the moment when I was like, 'Maybe I just need to get a job and forget about this silliness,' right?'

"I contacted one of my friends that was a referee and I was like, 'Hey, is WWE looking for somebody? Because I need a job. I need to feed my family.' My husband works a regular job and we're fine but I'm just so sick and tired of doing this and WWE reached out to me and they're like, 'Are you ready to hang up your boots?'

"I remember having that conversation with Canyon (Ceman) and I'm like, 'I need a job so what's up? What's the deal?' And then they gave me the scoop, how much they were gonna pay me and my husband says, 'You're absolutely nuts! You're not doing that s**t! I don't care' and I was like, 'No babe, we need a job. I'm so sick and tired.' He was like, 'No dude, you're better than this Melissa. You trained for six months, get into a fight for MMA. You're gonna toss that away? You've done everything on your own, you've done everything at your own pace' and they send me my ticket, they send me all the paperwork.

"I did all stuff that I needed to do and then a hurricane happened, my flight got delayed and then it got cancelled and then I signed my MMA contract and then the next day, NWA, David Lagana calls me, he's like, 'We have something for you. Are you ready to change your life?' Because he's been talking to me for a year, telling me to be patient and I'm like, 'Ah, be patient. What does that even mean in wrestling?' And I signed that contract with NWA and things changed. He was the one who believed fully in what I was capable of. In six months, I became the NWA Women's Champ."
Rosa recently got called out by Maki Itoh, teasing a showdown in AEW for the Tokyo Joshi International Princess Championship.
Quote via POST Wrestling
To make sure you stay updated with all the latest wrestling news, add WrestleTalk.com to your Google Discover feed and follow us on Twitter!