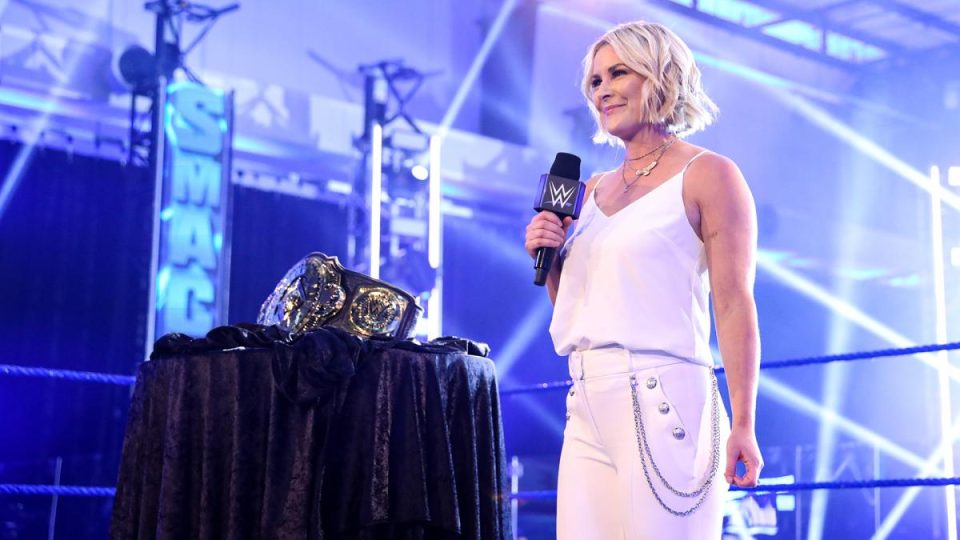 Renee Paquette (formerly Renee Young) has revealed that WWE rejected her pitch to reboot Tuesday Night Titans, with the former Raw commentator reavling she wanted Gene Okerlund to be her co-host.
While speaking on the Casual Conversations podcast, Renee revealed that WWE didn't really consider the idea at all, with higher-ups not even liscnensing a pilot to test if the show had any legs:
"Yeah, tons of stuff. One thing that I've always wanted to do was bring back Tuesday [Night] Titans. I wanted to host it and I wanted Mean Gene to be my sidekick; that's what I really, really wanted. We never shot a pilot or anything, it never really got any legs at all. Something like that I would have loved."
Renee Paquette also revealed that she pitched several shows to WWE higher-ups, one of which was around the idea of her cooking with WWE Superstars, but revealed that "the piches for those never really went too far":
"I pitched a couple different food show ideas of things that I wanted to like some cooking alongside some wrestlers. Trying to get a podcast kind of up and running which, I mean the pitches for those never really went too far anyways but, just like Unfiltered trying to expand that show, make it into something else. Interview shows are something that I love to do, just being able to just chat with people and just hang out. Tuesday Night Titans was something I really wanted to do though."
Renee Paquette left WWE after SummerSlam in August and has since gone on to release a cookbook and launch her own 'Oral Sessions' podcast which has featured guests such as CM Punk and Tony Khan.
What are your thoughts on the above story? Let us know in the comments on Twitter or Facebook.
Thanks to WrestlingInc for the transcription.