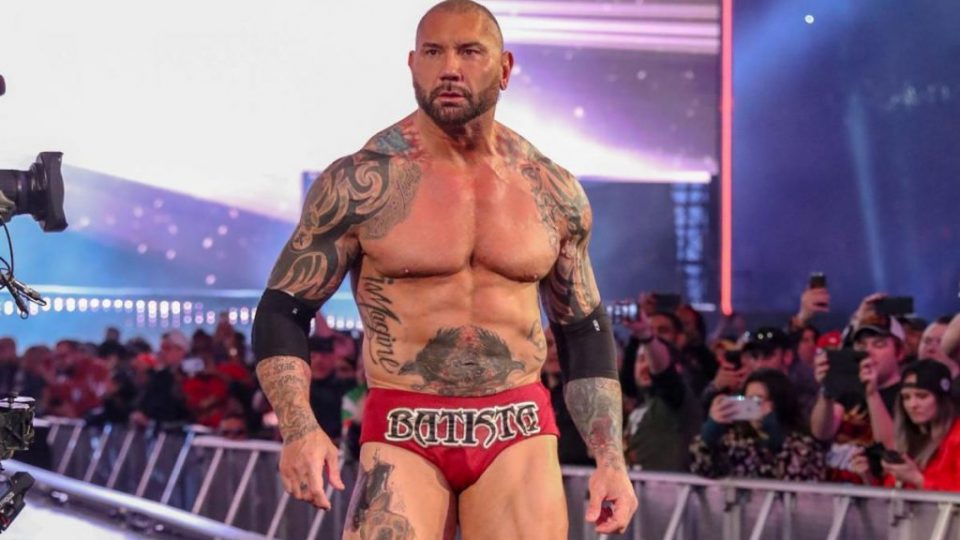 There has been some talk regarding Batista and the WWE Hall of Fame the last couple of days, and there's now been another progression.
WWE has now removed Batista's 2020 Hall of Fame induction page from its website.
On top of that, the Hall of Fame logo has been removed from Batista's WWE.com profile.
This comes after reports emerged that Batista wasn't slated for the upcoming April 6 Hall of Fame special.
The WWE Network briefly listed Daniel Bryan as a 2021 Hall of Fame inductee, which you can read more about at this link.
The Hall of Fame will be taped on March 30 and April 1 before airing Tuesday, April 6 during WrestleMania week.
The ceremony is set to include the 2020 and 2021 classes due to there not being a ceremony last year. Batista was part of last year's class.
So far, only Molly Holly and Eric Bischoff have been announced as the inductees for this year.
What are your thoughts on the above story? Let us know in the comments on Twitter or Facebook.