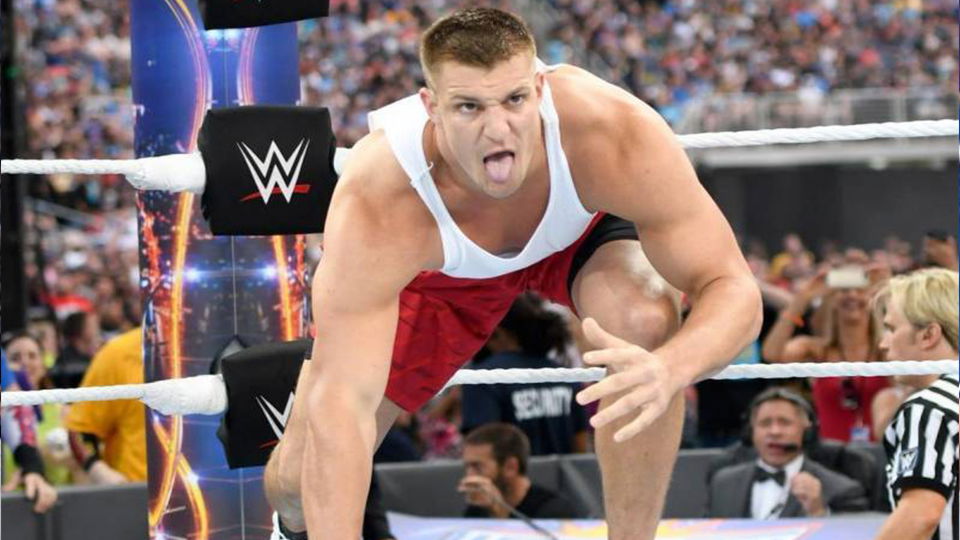 As reported by Ryan Satin on WWE Backstage, WWE is close to signing former New England Patriots star Rob Gronkowski.
Gronkowski has been rumoured to be joining WWE since his retirement from the NFL in 2018. Now, it seems like the three-time Super Bowl champion could finally be making the jump to pro wrestling.
WrestleMania 33 saw Gronkowski make an appearance in the Andre the Giant Battle Royale. He hopped the barricade and tackled Jinder Mahal, allowing his friend Mojo Rawley to get the win. To date, it is the only time Gronkowski has appeared in a WWE ring.
He retired from football after winning Super Bowl LIII in 2018. He dealt with a great number of injuries throughout his career, including a punctured lung and multiple concussions.
Signing 'Gronk' would be huge for WWE. He is a major mainstream star and could generate interest in the product if he is able to pick up wrestling quickly.
Are you excited to see Rob Gronkowski in WWE? Let us know on Twitter!